Whether you're a beginner or a seasoned pro, you would have heard of the brands Harley-Davidson and Yamaha. But how do the two motorcycle giants compare against each other?
Harley-Davidson vs. Yamaha is definitely a clash of the titans, as both of these brands offer stunning motorcycles. For a long time, Harley-Davidson was the untouchable frontrunner in the motorcycle scene. Over the years, some brands have come up on the scene and provided stiff competition, one of them is Yamaha.
In this article, you'll get to know all about Harley-Davidson, Yamaha, Harley-Davidson vs. Yamaha, the history of the two brands, the different types of motorcycles the two brands manufacture, and a lot more. Stick around to get all the answers that you're looking for.
The history of Yamaha
Yamaha's first product released was actually a reed organ. Torakusu Yamaha created Yamaha in 1887 and three years later, the brand started to produce pianos. The popular Yamaha logo basically represents three crossed tuning forks, which is a homage to their musical roots. Between 1947 and 1977, Yamaha founded the motorbike corporation, naming it Yamaha Motor Company. However, the brand didn't stop producing musical instruments. 
The first Yamaha bike was the YA-1, and it came out in 1955, which ended up being an immediate success. The bike started to be used in national races, which heavily influenced the designs of Yamaha products throughout the brand's existence.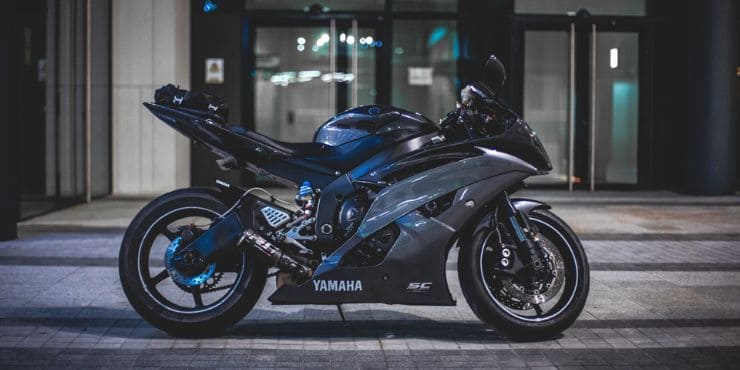 Today, Yamaha has become one of the oldest and largest motorcycle manufacturers. Although Yamaha started out with racing bikes, the brand now manufactures road, dirt, and tour bikes too. Besides these bikes, Yamaha also manufactures snowmobiles and ATVs.
Different types of Yamaha motorcycles available in the market
Yamaha Cruiser Motorcycles
With a relaxed riding position, Yamaha cruiser bikes successfully combine the look of a traditional bike with a custom appearance. They're available in small and multi-cylinder designs, while also coming in a wide variety of engine sizes. They are ideal for longer and more comfortable rides.
Yamaha Electric Motorcycles
Yamaha Electric Motorcycles have rapidly been gaining popularity due to their low maintenance costs and eco-friendly motors. These bikes come with a rechargeable battery and can get charged by a traditional household current. However, you should remember that these bikes are only good for short and infrequent journeys.
Yamaha Sport Bikes
Yamaha Sport Bikes are a wonderful choice for experienced bikers who are looking for speed and quick acceleration. With a powerful engine, aggressive bodywork, and a lightweight frame, Yamaha Sport Bikes can achieve top speeds of up to 186 mph.
Yamaha Touring Motorcycles
Designed for long-distance traveling, Yamaha Touring Bikes are comfortable for two people to spend an entire day in the saddle. These bikes can range from basic models with minimal features to motorcycles with windshields, heated handgrips, fairings, and cruise control features. A Yamaha Touring Motorcycle is the optimum option for long rides.
Yamaha Dual-Sport Motorcycles
Yamaha Dual-Sport Motorcycles are generally lightweight and come with aggressive tires that can withstand off-road riding. However, they also have a tall seat height, which may not be the best option for shorter riders. These bikes aren't ideal for long-distance trips on the road.
The history of Harley-Davidson
Harley-Davidson was founded in 1901 and the brand got its start when two Milwaukee boys created their first motorcycle model in a shed. William S. Harley and Arthur Davidson were just 21 and 20 years old respectively when the two started Harley-Davidson.
By the early 1920s, the brand had already become the largest producer of bikes, with more than 2,000 dealers operating in 67 countries. The following year, Harley-Davidson debuted its 74-cubic inch V-twin engine. The introduction of this engine established a layout that is comparable to the Harley-Davidson bikes that remain in production today.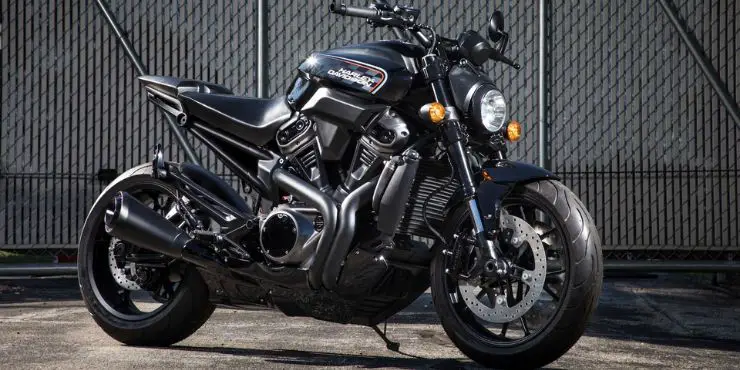 These days, Harley-Davidson is known for being the longest-running motorcycle brand in America. The brand continues producing the big V-twin models that it has always been known for. However, the brand has evolved and includes many other designs such as Touring bikes, Electric bikes, and more.
Different types of Harley-Davidson motorcycles available in the market
Harley-Davidson Cruising Motorcycles
Harley-Davidson Cruiser Motorcycles offer premium power and comfort for long-distance rides. Moreover, these bikes have long been the specialty of Harley-Davidson, and they're perfect for long trips and exploring the road. The Harley-Davidson Cruiser lineup includes options from Harley-Davidson Street Bikes to the popular Harley-Davidson Softail bikes.
Harley-Davidson Electric Motorcycles
In the bigger picture, Electric Motorcycles have started becoming more and more popular and attracting new users. Harley-Davidson, a brand rich in tradition, has started incorporating Electric Motorcycles to keep up with new trends. These bikes are easy to ride and handle, while they offer instantaneous response without requiring clutches and shifting.
Harley-Davidson Standard Motorcycles
The Standard Motorcycles from Harley-Davidson are the traditional designs that are easy on the frills and with an upright seating position. These motorcycles are designed for commuting and around-town riding, and not for long-distance traveling. The standard bikes are considerably light and more maneuverable as compared to Touring or Cruiser Bikes. Most Harley-Davidson Standard Bikes accommodate the driver and passenger while featuring small to midsize engines. Harley-Davidson makes four models in the Standard Motorcycle category – the Roadster, Iron 883, Forty-Eight, and Iron 1200.
Harley-Davidson Touring Motorcycles
Harley-Davidson Touring Motorcycles offer ample power and comfort for traveling the entire day. These bikes come packed with saddlebags and other storage compartments to accommodate clothing and gear for long drives. Also referred to as braggers or dressers, these bikes include a windshield and front fairing to offer protection against external elements.
Harley-Davidson vs. Yamaha – How do the two compare
Bike performance
Both Harley-Davidson and Yamaha serve a specific niche when it comes to bikes. For the longest time, Harley-Davidson has developed a solid fan base when talking about cruiser bikes. One of the first Harley-Davidson bikes was the 116cc cruiser bike in 1903. The iconic motorcycle manufacturer has maintained its reputation for cruiser bikes with a displacement of 750cc rising to 1700cc for the Street Glide.
The specialty of Yamaha is superbikes. One of the most popular Yamaha superbikes is the R1. This bike is capable of generating more than 200HP courtesy of the 998cc liquid engine. Yamaha even has the R6, which competes well in the medium-sized engine category. When considering speed, Yamaha performs much better than Harley-Davidson bikes. If you are in the market for something iconic, you cannot go wrong with a Harley-Davison Cruiser.
Motorcycle electronics
When talking about electronics, then Yamaha has a distinct advantage over Harley-Davidson. Most Yamaha bikes are designed while having speed as a priority. This means that these bikes have the latest technologies to keep the bike glued to the road. In the majority of Yamaha Sportbikes, you'll find a quick shift system, traction control, ABS, and wheelie control as standard.
For instance, the R1 features Yamaha's innovative chip-controlled throttle (YCC-T).  Meanwhile, the electronic package for the Harley-Davidson bikes largely depends on the type and model of the bike. However, you will find analog dials as standard with the added option of digital screens. In some cases, you will find a Harley-Davidson Cruiser sporting Bluetooth technology.
Body frame
Harley-Davidson has a solid reputation for using the signature V-twin engine with a 45-degree angle between the cylinders. This unique design has enabled Harley-Davidson to have a laid-back body with low seats. These bikes are meant to be driven in a relaxed mode, which means you'll have low body frames. Some Harley-Davidson bikes also have additional passenger seats for long travels. The suspension is adjusted to accommodate off-road riding as well.
Yamaha bikes largely focus on speed. This essentially means the aerodynamics are designed in a way to reduce excess drag. Yamaha is known for being the first motorcycle manufacturer to come up with the genesis engine. This engine allows the gearbox output shaft to be placed strategically under the gearbox input shaft. The design means that the bike has a lower center of gravity, which results in boosted performance.
Power in the bikes
While the comparison between the sheer brute power of Yamaha engines and Harley-Davidson bikes might seem a bit unfair, you might be surprised to know that Yamaha still offers serious competition.
The Yamaha engines are capable of offering powering performance with high horsepower and torque. At least on paper, the Yamaha engines offer specs that seem impressive from the outside. In application, Harley-Davidson engines always trump Yamaha engines thanks to their tremendous power and impressive torque.
Performance of the bikes
In performance, Yamaha is known more for sportbikes as opposed to Harley-Davidson, which is more cruiser-like. Both brands offer more than enough power and are capable of going from 0 to incredibly high speeds within seconds. Yamaha presents a strong showing in most things while also having a better fuel efficiency ratio. Moreover, Yamaha bikes have a comparatively quieter engine while offering an overall smooth ride.
Conclusion
Thank you for reading. Hopefully, now you know a lot more about Harley-Davidson, Yamaha, Harley-Davidson vs. Yamaha, the history of the two brands, the different types of motorcycles the two brands manufacture, and a lot more. The comparison between Harley-Davidson vs. Yamaha is definitely a clash of the titans, as both of these brands offer stunning motorcycles. Harley-Davidson was the untouchable frontrunner in the motorcycle scene for a long time. However, Yamaha is one of the brands that have come up on the scene and provided stiff competition to Harley-Davidson.