Are you in the market for a new motorcycle but don't know which is better, Honda or Harley-Davidson? If yes, then you are certainly in the right place.
Honda vs. Harley-Davidson is a debate that most bikers have when they're in the market for a new bike. Honda and Harley-Davidson both offer bikes that bikers like. However, the two brands build different bikes for different people and different purposes. If you are in the market for a cruiser with lots of torque, Harley-Davidson should be your go-to option. However, if you are in the market for any other type of bike, you cannot go wrong with Honda.
In this article, you will get to learn all about Honda vs. Harley-Davidson, the history of the two brands, what types of bikes do they offer, which is more popular, and more. Stick around to get all the answers that you are looking for.
Honda vs. Harley-Davidson – History
Harley-Davidson and Honda are incredibly popular brands, and as it turns out, they have quite a history together. While the former is an American brand, the latter is a Japanese motorcycle giant, and they both have a long history of being two of the most iconic motorcycle brands. 
Harley-Davidson was founded in 1903 by William S. Harley and the three Davidson brothers (Walter, William, and Arthur). It was William S. Harley who actually came up with the idea for the iconic motorcycle brand. 
Honda Motor Company Ltd., on the other hand, was started by Honda Soichiro, and it has become the leading Japanese manufacturer of motorcycles and a major producer of automobiles for the motorcycle market. Since 1959, Honda has been one of the top-selling motorcycle brands in the world.
It all started when engineer Honda Soichiro founded the Honda Technical Research Institute near Hamamatsu in 1946 for developing small, efficient internal-combustion engines. It got incorporated as Honda Motor Company in 1948 before beginning motorcycle production in 1949.
The Honda C-100, a small-engine bike, was introduced in 1953. In 1959, the brand established a subsidiary in the US, the American Honda Motor Company, which started producing motorcycles in the United States in 1979.
Honda vs. Harley-Davidson – Which brand is more popular?
Recently, Honda has been more popular than Harley-Davidson. As far as the cumulative sales go, the numbers are not even comparable. In 2019, Harley-Davidson sold almost 220,000 bikes, while the number was over 20 million for Honda. This is the case because Honda is popular globally, while Harley-Davidson bikes are largely US-focused.
So, why are the two brands often compared? Perhaps it is because of the history of the two motorcycle brands is so intertwined, but it is more than that. In their golden age, Honda and Harley-Davidson represented the opposite ends of the motorcycling spectrum, two extremes that appeared to share nothing at all except two wheels.
In fact, at one time, Honda and Harley-Davidson both sold lifestyles as much as they sold motorcycles. In Honda's case, it was a friendly neighborhood scootering experience, while with Harley-Davidson, it was more of a bad-to-the-bone outlaw experience. But both of these brands were selling experiences, even if the experiences were totally different.
Honda vs. Harley-Davidson – Range of motorcycle options available
Both Honda and Harley-Davidson have offered a wide variety of different motorcycle options over the years. Many of those remarkable bikes are still available in the market. 
Harley-Davidson offers many different types of motorcycles. Their biggest and most popular category is cruiser/touring motorcycles. They've got a variety of different offerings, all of which come with a range of different engines and different features. In general, it seems that Harley-Davidson is still selling the majority of its bikes in this category. Although there are other bikes too, like electric motorcycles, sports bikes, and more, they are not available everywhere. Clearly, most of the demands and energy are devoted to touring bikes.
These motorcycles are designed to cruise on open, long, and rather straight roads. They come with a wide variety of comfort features like powerful engines, cruise control, speaker systems, and more. As Harley-Davidson's market has aged, they have geared their motorcycles more and more to cater to the aging fans, and most of their bikes indicate this change.
Honda, on the other hand, is a different story. The wide range of bikes that Honda offers is immediately clear when looking at their current lineup. The first motorcycle featured on the Honda website is the adorable Grom, a hardcore street bike at around 60% scale. The Grom comes with an amazing 9.7 horsepower. With that said, the bike weighs around 230 lbs, so it isn't like it needs that much power.
Honda's range of motorcycles continues to grow even further. Some of the types of bikes Honda offers are Touring, Cruiser, Standard, Adventure, Sport, Mini-Moto, and more. 
This should give you a better idea of what Honda really offers. No matter what type of bike you want to ride, you can get an option from Honda. You can get anything from a big tourist bike for eating up the miles to a small scooter for running around town.
The prices are just as diverse. While some of the bigger, more powerful motorcycles are closer to Harley-Davidson's relatively high price range, the smaller bikes aren't even close. This ensures that any sort of biker with any sort of budget has an easy time finding a Honda motorcycle that they can not only enjoy, but afford too.
Honda vs. Harley-Davidson – Riding experience
In general, Harley-Davidson bikes would probably feel a bit rawer. While the newer models might be slightly cushier, especially if you're comparing them to older models, Harley-Davidson bikes tend to be somewhat loud and vibrate a lot. Many motors are solid-mounted, and even the ones that do not tend to vibrate somewhat anyway.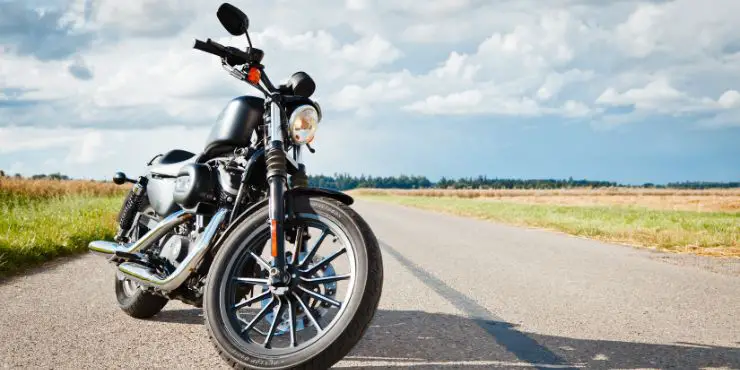 The simple fact is that many of Harley-Davidson's trademark V-twin engines aren't very balanced motors, so vibration is a part of their character. This could be bothersome to some people, while others actually like it.
Harley-Davidson has built the equivalent of muscle cars, but with two big wheels. Big, slow-revving motors can churn out an incredible amount of low-end torque with not as much high-end power. However, there are a few models that do not allow this recipe, most of them are certainly built this way. 
Harley-Davidson bikes also come with cultural associations, especially if you're a US resident. Harley-Davidson riders also appear differently from other bikers, and they tend to hang out with other Harley-Davidson bikers exclusively. As Harley-Davidson has stuck with its hardcore lifestyle branding, many people who own them still buy these bikes for that lifestyle. This is clearly a generalization, so you should bear it in mind.
Honda, on the other hand, offers a very different riding experience. Honda motorcycles are different from Harley-Davidson bikes, but in some ways, they are different from themselves too. As Honda's business model was to make motorcycling accessible to everyone, it didn't particularly seem hard for them to expand their options into pretty much every known category of motorcycle.
The result of this is that there are many different types of bikers who ride different Honda motorcycles. While you will still get a wave and sometimes even a conversation from other Honda bikers, it isn't as much of a club as Harley-Davidson bikers can be. Most Honda riders don't actually have an excess of brand loyalty, and they're less specifically devoted to Honda itself.
As far as physical riding experience goes, Honda motorcycles differ a lot between models and styles, but there are some trends. Honda motorcycles tend to be pretty smooth to ride, usually with engines that can rev up high and can happily do it all day. Most Honda motorcycles are easy to use, and their controls are often the same.
Honda vs. Harley-Davidson – Which is the best brand for beginners?
Honda motorcycles are usually better for beginners, although not every Honda motorcycle is suited for a beginner. The best bike for a beginner is one that is easy for someone new to riding to pick up and ride. Harley-Davidson doesn't have any motorcycles that can meet such criterion, while Honda has many.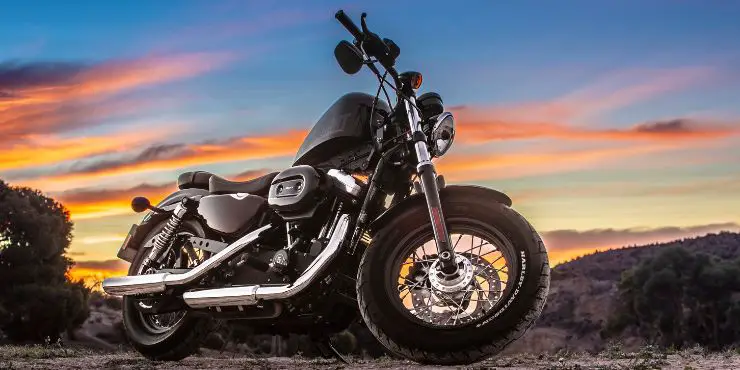 Honda has quite an array of bikes that are recommended for beginners. The Ruckus, Grom, Metropolitan, ADV150, Monkey, Trail 125, Super Cub C125, and Navi are all wonderful bikes that beginners can learn to ride on. They all come with an engine size under 150cc, and all of them weigh less than 300 lbs. 
It is certainly possible to learn to ride a Harley-Davidson bike, but they do not offer any great beginner bikes, as they're all quite heavy and powerful. If you're looking for a starter bike, it is recommended that you should go for one of the smaller Honda bikes over anything from the Harley-Davidson lineup.
FAQs
How long does an average Harley-Davidson motorcycle engine last?
There's no definite answer to this as it'll depend on a wide variety of factors like how well you're maintaining the bike, how you're riding the bike, the type of engine, and more. However, most engines usually last for around 100,000 miles before they have to be replaced. This figure might depend on the specific model of the motorcycle.
How long does an average Honda motorcycle engine last?
There's no definite answer to this as it'll depend on a wide variety of factors like how well you're maintaining the bike, how you're riding the bike, the type of engine, and more. However, most engines usually have anywhere between 80,000 and 200,000 miles before they have to be replaced. This figure might depend on the specific model of the motorcycle.
There are a few things that you can do to help ensure that your Honda engine lasts as long as possible. First, you should always make use of high-quality Honda motor oil and keep the engine properly tuned. Additionally, you should avoid any heavy load on the engine and drive with moderation.
What is the typical price range for Harley-Davidson motorcycles?
The typical price range for Harley-Davidson motorcycles is between $7,500 and $30,000. However, there are many factors that can affect the final price of a Harley-Davidson bike, including the age, model, and condition of your motorcycle.
Additionally, the location and dealer from where you are purchasing the bike can also have a huge impact on the final cost. If you're interested in buying a Harley-Davidson bike, it'll be important to do ample research and compare the prices before making the final decision.
What is the typical price range for Honda motorcycles?
The price range for Honda motorcycles can vary significantly, and it'll depend on the model of the bike you're going for. In general, you can expect to pay anywhere from $4,000 to $27,000 if you want to purchase a Honda motorcycle. Some of the popular Honda motorcycle models include the CBR1000RR sportbike, the Gold Wing touring bike, and the NC700X adventure bike.
Are all Harley-Davidson bikes manufactured in the United States?
No, not every Harley-Davidson bike is manufactured in the United States. Harley-Davidson has also been producing motorcycles in India, Brazil, and other countries.
While the motorcycles produced in other countries are not as customizable as the ones produced in the United States, they still offer a good value for the price and have proven to be quite reliable. But make sure that you do your research and find out which models are available and what are its features.
Are all Honda motorcycles made in Japan?
No, not all Honda motorcycles are made in Japan. Honda has been manufacturing motorcycles in Thailand since 1978. The company has multiple factories in Thailand, one in Samut Prakan and another in Ayutthaya.
While motorcycles produced in Thailand are not as customizable as the ones produced in Japan, they still offer great value for the price.