Are you a motorcycle enthusiast looking to buy a new bike, but is confused over which brand to go for? If so, then you shouldn't worry because your choice will be made easier with this brand comparison.
BMW vs. Harley-Davidson is an essential comparison to make if you're looking to buy a new bike. These two brands offer some wonderful bikes that clearly try to outmuscle each other to extreme extents. For a long time, Harley has been on the throne but with brands like BMW biting back to take the throne, the market is more competitive than ever. 
In this article, you'll get to know all about the history of BWM, the history of Harley-Davidson, where are BWM bikes made, where are Harley-Davidson bikes made, the comparison of BMW vs. Harley-Davidson motorcycles, and a lot more. Stick around to get all the answers that you're looking for.
The history of BWM motorcycles
Bayerische Motoren Werke AG, popularly known as BMW, was founded back in 1916 in Munich, Germany, where it started to manufacture aircraft engines. BMW was forced to stop producing aircraft engines after WWI ended as a part of the Treaty of Versailles. It led to the company producing smaller engines and a wide range of other products to remain in business.
In 1920, BMW came out with the M2B15 flat-twin petrol engine. It was designed originally as a portable industrial engine, but it got used by several motorcycle manufacturers too. In 1922, BWM ended up combining with Bayerische Flugzeugwerke, using BMW engines in its BFW Helio motorcycles. This design is where BMW got inspired for its first motorcycle, the BMW R32, which came out in 1923.
The BMW R32 came out with a flat-twin boxer engine, which is a configuration used by BMW until now. Through the years, BMW Motorrad has continued producing a wide variety of high-quality motorcycles, which helped it maintain its status in the motorcycle industry.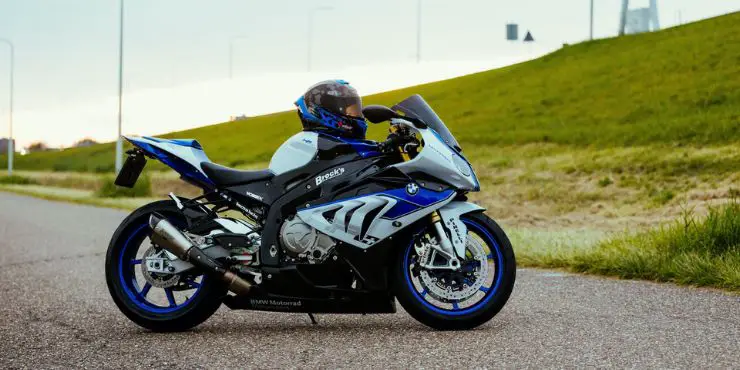 Where are BMW motorcycles manufactured?
BMW's G310 Series is the only motorcycle lineup that is produced in the facilities at TVS's Tamil Nadu, India plant. Some engines are manufactured in China, Australia, and Taiwan. Meanwhile, all other BMW Motorrad motorcycles are produced and assembled in its Berlin plant in Germany. The Berlin plant is considered to be BMW's most historic and traditional site, where many of BMW's rarest and most legendary motorcycles were designed and manufactured. The bikes have been built in the Berlin facility for years, and almost 2,000 professionals work diligently to produce up to 800 bikes per day. Frames, gas tanks, and swing arms are welded by highly trained staff, and it's assisted by today's astonishing lead robotics.
The assembly of a BMW bike starts with the marriage of frame and engine, which follows other fitted components such as the driveshaft to the tank. Each bike is created individually to suit the wishes of the customer. There are five assembly lines that assemble motorcycles and scooters daily. Your BMW motorcycle will then be quality-checked by a specialized crew. This crew constantly supervises each step of production along the way as well as the finish. The new models are tested thoroughly, optimized, and carefully checked at a launch analysis before hitting the market.
BMW leaves absolutely nothing to chance, and it means superior bikes for motorcycle enthusiasts all around the world. It is an iconic, history-rich brand that has overcome tough odds to succeed and thrive even until now. BMW has adapted creatively to the ever-changing demands of today's global marketplace, and this has helped the brand succeed.
The history of Harley-Davidson
Harley-Davidson is an iconic brand whose history dates all the way back to 1901. It was started together by two Milwaukee boys who created their first motorized bicycle model in a shed. The creators of Harley-Davidson, William S. Harley and Arthur Davidson, were only 21 and 20 years old when they started the company.
By the time the early 1920s rolled around, Harley-Davidson had successfully become the largest producer of motorcycles. By this time, the brand already had over 2,000 dealers operating in 67 countries. Shortly after that, Harley-Davidson released its iconic 74-cubic inch V-twin engine. It established a layout that is comparable to the bikes that remain in production even until now.
Fast-forward more than a century later, Harley-Davidson is popularly known as the longest-running biker brand in America. The brand continues producing the Big V-twin models that have become the brand's signature. However, the bikes and technology have evolved, and its lineup now also includes Electric bikes, Pan Americans, touring bikes, and more.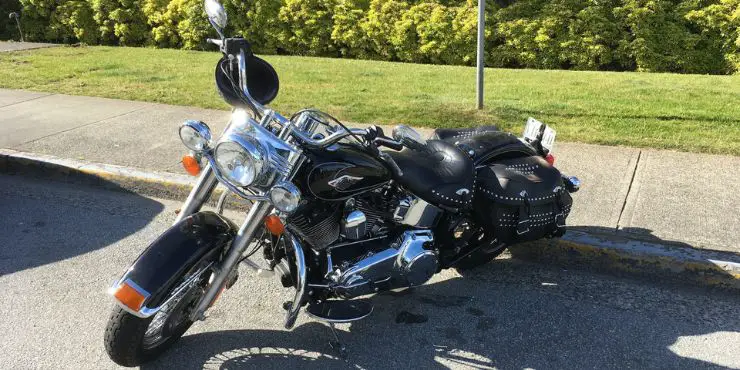 Where are Harley-Davidson motorcycles manufactured?
Harley-Davidson has four different manufacturing plants in the United States, each responsible for different accessories/parts/models. The different factories are located in Tomahawk in Wisconsin, Menomonee Falls in Wisconsin, York in Pennsylvania, and Kansas City in Missouri.
All Harley-Davidson motorcycles in the U.S. market are manufactured in the country itself. More specifically, some accessories are manufactured in a specific location, whereas other parts are manufactured in another location and assembled in the United States itself. Sometimes, Harley-Davidson components are manufactured in factories around the world in places like Mexico, Germany, Japan, Italy, and Taiwan. These parts then get imported to the factories in the States and get assembled in the country. Once the motorcycles are assembled, they get shipped out to the U.S.-based Harley-Davidson dealers. 
BMW vs. Harley-Davidson motorcycles
When Harley-Davidson came out with the Pan America adventure motorcycle, it got compared to the mighty king of adventure bikes, the BMW R 1250 GS. BWM and Harley-Davidson bikes are a lot more similar than many bikers think. In fact, Harley-Davidson and BMW bikes are so popular and impressive that they get you the highest resale values. While BMW bikes offer superior balance due to their low center of gravity, Harley-Davidson bikes are no slouch. They offer tremendous performance with a long-lasting lifespan.
Interestingly, BMW has also come out with the R 18, which happens to feature BMW's largest production boxer engine. With its launch, it is clear that BMW squarely has Harley-Davidson in its crosshairs. With that said, it only makes sense to compare the two brands and see how BMW vs. Harley-Davidson fare against one another. 
Performance
When it comes to performance, it is evident that the BMW R 18 has a distinct advantage over Harley-Davidson bikes thanks to the unique engine configuration. The engine is optimized for added power and torque. It sports BMW's largest displacement boxer twin motor in production currently. Displacing 1,802 cubes, the Big Boxer can churn out an impressive 90 horsepower and 158 Nm of torque. It makes for a cruiser that is both balanced and capable of giving you comfortable long-distance touring.
On the other hand, Harley-Davidson Softail bikes bring in the purest and rawest form of motorcycles. These bikes have decades of legacy and heritage under their belt. The Softail model gets Harley's iconic V-twin engine. With a total displacement of 1,690cc, the Harley-Davidson Softail is capable of pumping 132 Nm of torque and 73 horsepower. This makes the bike equally capable on the highway, although slightly down on torque and power.
Features
As for the features, BMW has thrown everything but the kitchen sink at the BMW R 18. This bike is truly a heavyweight technological marvel worthy of your attention. It is even more impressive if you prefer riding a bike that boasts classic lines and is loaded with technology.
The BMW R 18 comes equipped with a keyless start system and different riding modes. It also has an Automatic Stability Control, engine drag torque control, and an electronic reverse assist for helping the rider park this powerful, heavyweight cruiser.
Meanwhile, Harley-Davidson's Softail model features the bare essentials of a bike. It boasts a bit more than all-American styling. It is a big hit among purists who are looking for a pure, raw motorcycling experience. However, it also comes outfitted with basic electronic assists that consist of dual-channel ABS-equipped front and rear disc brakes
Price
As for the price, both of these motorcycles aren't for the faint of heart when talking about the budget. With impressive features and specs, they definitely entail a huge financial commitment. The two cruiser bikes are as similar as they're different. 
The BMW R 18 is full of impressive technology, neatly concealed under the bike's thoroughly retro styling. Even though the Harley-Davidson counterparts aren't loaded with cutting-edge technology, they still carry decades of heritage and an iconic name. 
When deciding upon BMW vs. Harley-Davidson, it will ultimately be about which option suits you better overall. On paper, the BMW motorcycle is the premium choice due to its technology and performance. However, the charm, heritage, and appeal of a Harley-Davidson bike are definitely something that shifts things in its favor.
Conclusion
Thank you for reading. Hopefully, now you know a lot more about the history of BWM, the history of Harley-Davidson, where are BWM bikes made, where are Harley-Davidson bikes made, the comparison of BMW vs. Harley-Davidson motorcycles, and a lot more. If you're in the market for a new bike, BMW and Harley-Davidson are two of the first brands to consider. These two brands offer some amazing bikes that clearly try to outdo each other to extreme extents. For a long time, Harley has been on the throne but with brands like BMW biting back to take the throne, the market is more competitive than ever.