Do you happen to be a motorcycle enthusiast curious to learn about the comparison between Harley-Davidson and American Ironhorse? Was the latter a cheap copy, or was it a viable alternative? 
American Ironhorse vs. Harley-Davidson is a debate that has been raging on for quite some time. Imitation is the sincerest form of flattery, and Harley-Davidson should be up to its neck in praise. American Ironhorse bikes are tremendous imitations of Harleys. However, the so-called alternative is partly due to Harley Davidson's own failures to fill rabid consumer demand for the product.
In this article, you'll get to know all about American Ironhorse vs. Harley-Davidson, the history of American Ironhorse, the history of Harley-Davidson, different types of motorcycles manufactured by American Ironhorse, different types of motorcycles manufactured by Harley-Davidson, and more. Stick around to get all the answers that you're looking for.
American Ironhorse vs. Harley-Davidson
If imitation is the sincerest form of flattery, Harley-Davidson is certainly up to its neck in praise. Incredibly, the American motorcycle company essentially ended up creating its own competition. The American Ironhorse was started as an alternative, largely the result of Harley-Davidson's failure to fill the rabid consumer demand for products. American Ironhorse specialized in producing motorcycles that had large-displacement V-twin engines with huge fins. This is very akin to what Harley-Davidson is popular for.
For some users, the American Ironhorse products are beautiful and eye candy while also being more powerful than Harley-Davidson bikes. However, American Ironhorse bikes do lack handling and amenities while not having the tradition and charm of Harleys.
Initially, the process of American Ironhorse trying to emulate Harley-Davidson resulted in crude models that suffered from a lack of quality control. During the bullish 90s, anything custom-built in America would sell easily. This was a massive boost for American Ironhorse.
Back then, Harley-Davidson's own quality was spotty enough such that a huge aftermarket emerged to fill out the need for improved components that could be accessed individually. This flood of "Harley-Davidson parts" hastened the rise of manufacturers like American Ironhorse.  Its machines so closely mirrored Harley-Davidson's bikes that it earned the moniker of being a clone. But was American Ironhorse just a cheap copy of Harley-Davidson, or was it a viable alternative? 
Manufacturers like American Ironhorse reached the height of their popularity in the mid-90s and early-00s, once the market became saturated. Soon after that, the economy went soft, and increasingly wary buyers started demanding higher quality and lower prices. More recently, Harley-Davidson production ended up reaching an all-time high. This eliminated the waiting list for its bikes.
Moreover, the Twin Cam engines gave Harley-Davidson a technological jump ahead of its potential imitators. These competitors had still been using the older Evolution design as the basis for their motorcycles. Since Harley caught up with the demand, brands like American Ironhorse who produced similar bikes started struggling to match up. However, that isn't to say American Ironhorse didn't manufacture impressive bikes. 
American Ironhorse was a respectable brand, and it produced a long line of amazing motorcycles. The brand adopted the latest technologies, the newest industry standards, tighter quality control, and improved customer service. American Ironhorse motorcycles evolved far beyond those competitors who merely cloned Harley-Davidson. American Ironhorse bikes are so unique and popular that they shouldn't even be branded in the same category as clone bikes.
History of American Ironhorse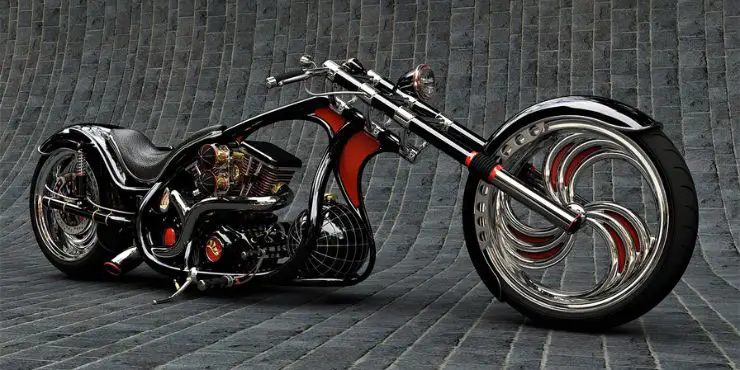 American Ironhorse was a popular American motorcycle manufacturer based in Dallas-Fort Worth, Texas. The company was founded in 1995 by Bill Rucker and Tim Edmondson, and it became a tremendous success. At one point, American Ironhorse used to be the largest factory producer of custom bikes in the USA. The 224,000 sq. ft. (20,800 m) factory in Fort Worth, Texas housed the complete manufacturing process under a single roof. Even though most (305) parts of the bikes were made in-house like the wheels and seats, all American Ironhorse bikes were built with S&S engines and assembled in-house.
By 2006, American Ironhorse had already sold more than 10,000 bikes. In the Spring of 2008, American Ironhorse had to cease production on all bikes. Moreover, most of the company assets got liquidated at an auction.
After Bill Rucker's departure, American Ironhorse had a succession of CEOs one after the other. Meanwhile, Tim Edmondson, the President and the second-largest shareholder and director of design, decided to sell his ownership of the company the following year. In 2005, the company negotiated a $40 million deal with Textron Inc. Buck Hendricson, who oversaw American Ironhorse's second bankruptcy, guided the firm through its sale to Textron Inc. This subsequently liquidated the firm in 2008.
History of Harley-Davidson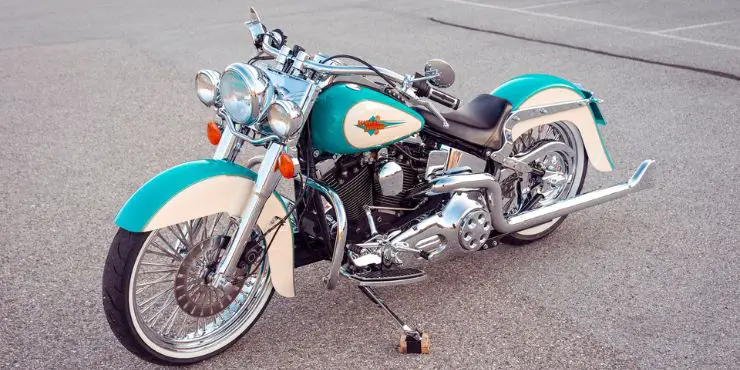 Harley-Davidson Inc. or simply Harley-Davidson is an American motorcycle manufacturer headquartered in Milwaukee, Wisconsin, United States. Founded in 1903, Harley-Davidson is one of the two major American motorcycle manufacturers to have survived the Great Impression. Harley-Davidson has survived many ownership arrangements, periods of poor economic health, and intense global competition to be one of the largest motorcycle manufacturers. Moreover, it has become an iconic brand with a loyal following all over the world.
Harley-Davidson is noted for a unique set of customizations that gave rise to the unique chopper motorcycle style. The brand traditionally marketed air-cooled, heavyweight cruiser bikes with engine displacements greater than 700cc. However, the brand broadened its offerings to include street bikes, tourist bikes, electric bikes, Pan Americans, and more.
Harley-Davidson manufacturers its bikes at factories in York in Pennsylvania, Milwaukee in Wisconsin, Bawal in India, Manaus in Brazil, and Pluak Daeng in Thailand. Harley-Davidson markets its merchandise under the Harley-Davidson brand, and it includes apparel, ornaments, accessories, video games, toys, and scale models of the motorcycle line.
Different types of American Ironhorse motorcycles available in the market
American Ironhorse Chopper Motorcycles
A particularly popular category of American Ironhorse is the Chopper bikes. These bikes are valued for their curb appeal, their power, and their exceptional ability. These bikes are extremely reliable no matter the weather or driving conditions. They come equipped with a V-twin engine that generates tremendous horsepower with a lot of torque. The engine displacement is decent enough, while the manual transmission will give you great control.
American Ironhorse Cruiser Motorcycles
Another impressive category of American Ironhorse bikes is the American Ironhorse Cruiser Motorcycles. These bikes come equipped with powerful engines with manual transmission without a lot of dressing. This category of motorcycles is the most popular category of American Ironhorse, and it is suitable for big guys who love riding heavy bikes. These are heavy bikes, yet they have a sleek appearance, which the riders absolutely love. These attractive bikes come with a long warranty period and successfully merge a lean aesthetic with an aggressive look. It'll make you want to take out your bike and go on long drives. 
American Ironhorse Classic Motorcycles
The American Ironhorse Classic Motorcycles are pretty impressive as well. These bikes come equipped with Ironhorse's standard fare and the S&S engines with in-house designs. One of the most notable features of these bikes is the custom seat with a ridged backrest. These are some of the most comfortable bikes that have ever been manufactured by American Ironhorse.
Different types of Harley-Davidson motorcycles available in the market
Harley-Davidson Cruising Motorcycles
Harley-Davidson Cruiser bikes are famed for offering the best when it comes to power and comfort for long trips. These motorcycles are the specialty of Harley-Davidson and the signature bikes that the company is known for. If you're looking for a trip to explore the road and go on long rides, a Harley-Davidson Cruiser is what you should be looking for. The Cruiser lineup includes bikes like the Harley-Davidson Softail Bikes, Harley-Davidson Street Bikes, and more.
Harley-Davidson Electric Motorcycles
With the rise in popularity of electric motorcycles, Harley-Davidson has also joined the party. Harley-Davidson has been releasing some tremendous electric bikes as it looks to attract new users. Despite being a brand rich in tradition and keeping up with its signature bikes, Harley has been trying out new Electric bikes to keep up with the changing times. These bikes are easy to ride and handle as they offer instantaneous response without needing clutches or shifting.
Harley-Davidson Standard Motorcycles
The Harley-Davidson Standard Bikes are the traditional offerings that are easy on the frills and have an upright seating position. These bikes are designed for commute and around-time riding, but they might not be the best option for long-distance traveling. The standard bikes are rather light and much more maneuverable compared to Cruiser or Touring bikes. Most Standard Bikes are capable of accommodating the driver and passenger, while they feature small or mid-sized engines. Harley-Davidson manufactures four models in this category – the Harley-Davidson Roadster, Harley-Davidson Iron 1200, Harley-Davidson Forty-Eight, and Harley-Davidson Iron 883.
Harley-Davidson Touring Motorcycles
Harley-Davidson Touring bikes are capable of offering ample power and comfort needed to be on the road the entire day. These motorcycles come with decent saddlebags and other storage compartments for accommodating clothing and gear for long drives.
Conclusion
Thank you for reading. Hopefully, now you know a lot more about American Ironhorse vs. Harley-Davidson, the history of American Ironhorse, the history of Harley-Davidson, different types of motorcycles manufactured by American Ironhorse, different types of motorcycles manufactured by Harley-Davidson, and more. Harley-Davidson and American Ironhorse are two exceptional brands that offer cruiser bikes. Although some consider American Ironhorse to be a cheap copy of Harley-Davidson, it isn't really the case.  The American Ironhorse bikes are unique, and they're more than good enough to go toe to toe with Harley-Davidson cruiser bikes.