Are you a biker looking to purchase a new motorcycle, but you're confused between Victory Motorcycles and Harley-Davidson bikes? If yes, then this is the right place for you to be.
Victory Motorcycles vs. Harley-Davidson is a common debate that bikers have with themselves when in the market for a new bike. Harley-Davison and Victory Motorcycles are quite different from each other. In terms of reliability, Victory Motorcycles are considered to be more reliable than Harley-Davidson bikes. In terms of power and performance, Harley-Davidson bikes are better than Victory. While both of them are wonderful motorcycle brands, there are numerous significant differences between the two companies.
In this article, you will get to learn all about Victory Motorcycles and Harley-Davidson motorcycles so that you can decide for yourself which is better in Victory Motorcycles vs. Harley-Davidson motorcycles debate.
History of Victory Motorcycles vs. Harley-Davidson
Harley-Davidson ranks as one of the most popular motorcycle brands, and it has been producing bikes since 1903. It is also the most popular motorcycle manufacturing brand in the world, with rich history, amazing technologies, and individual designs of each model. They don't manufacture crotch rockets, they only make touring bikes and Sportsters for pure fans of the Harley-Davidson philosophy.
On the other hand, Victory Motorcycles is a brand that was started in 1997 to directly compete with Harley-Davidson and other brands that manufactured American-style motorcycles. However, in 2017, the company seized production because of problems with financing from Polaris Inc., the key contributor. Victory Motorcycles was a brand that tried hard to provide the best technologies and reliable service to potential buyers.
Differences between Victory Motorcycles and Harley-Davidson
Harley-Davidson and Victory Motorcycles are two of the most popular motorcycle brands of the past couple of decades. The two brands shared a great rivalry for many years and are very similar in terms of motorcycle companies. The truth is, there are numerous significant differences between the two companies, as they offer remarkable quality and some of the best motorcycles in the market.
The differences between the two companies are basic. Harley-Davidson offers more powerful and high-performance bikes compared to Victory Motorcycles. They even have different designs for their bikes. Meanwhile, Victory Motorcycles are known for being more reliable compared to Harley-Davidson bikes. However, the most significant difference between the two brands is that Victory Motorcycles closed down in 2017 because of financial problems. However, don't worry as you can still purchase used Victory Motorcycles.
Victory Motorcycles and Harley-Davidson are very different from one another. In terms of reliability, manufacturers claim that Victory Motorcycles are much more reliable compared to Harley-Davidson bikes. Meanwhile, both brands are comfortably more reliable compared to other motorcycle brands in the market. 
1. In terms of more advanced performance
Harley-Davidson bikes are quite old in terms of performance and in every aspect of speed and performance. Harley-Davidson bikes are slightly slower compared to Victory Motorcycles.
Additionally, Harley-Davidson motorcycles make use of very old engines from the 70s. This can result in a few issues. They're pretty old compared to Victory Motorcycles, which utilize more advanced engines and with fewer technical problems.
Essentially, there are many performance features that Victory Motorcycles has over Harley-Davidson. If you're looking for a cruiser that will perform well, Victory Motorcycles will be suited too.
2. In terms of a bigger fanbase
Harley-Davidson has a lot more fans than Victory Motorcycle. The truth is, even though Victory Motorcycles has fans, but they are nowhere close to that of Harley-Davidson.
Harley-Davidson is considered to be an iconic brand. Bikers take it very seriously, and some people even tattoo the Harley-Davidson logo on their bodies. This proves that it is a brand that has a deeper connection with the riders. If you're a Harley-Davidson biker, chances are that you will easily find lots of new bikers in this community. There are many Harley-Davidson bikers all over the world who meet and do lots of fun things together.
Victory Motorcycles has fewer fans and a less crazy fanbase, unlike Harley-Davidson. Not to mention the fact that Victory Motorcycles got shut down, which would definitely reduce the Victory Motorcycles groups from being together and enjoying as a community.
3. The cheaper option for bikers
The bikes from Victory Motorcycles are a lot cheaper than Harley-Davidson bikes. Harley-Davidson bikes are costly and also require a lot more maintenance compared to Victory Motorcycles. When you compare used Harley-Davidson bikes to used Victory Motorcycles, chances are that the price of a Victory motorcycle will be much cheaper.
In addition, Harley-Davidson bikes are not always that expensive. But in most cases, they are a lot more expensive to maintain due to their massive engines. It is important that you take it into account.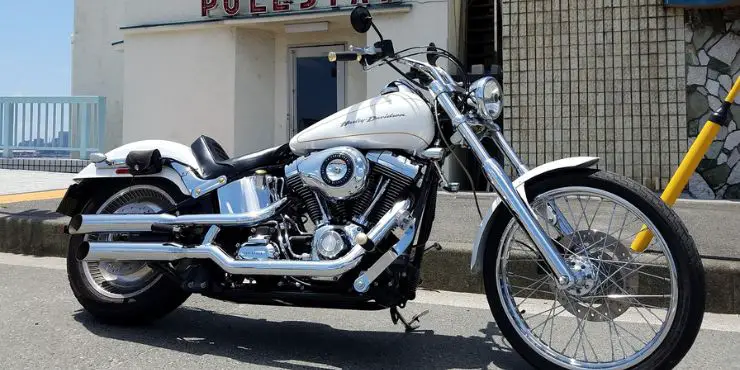 Harley-Davidson bikes have a significantly better engine feel compared to Victory motorcycles. Harley-Davidson is an expert in excellence and motor noise, which means their bikes are capable of producing exceptional sound and commercial engine feel that no company can match. Most bikers absolutely love the sound of Harley-Davidson bikes. Moreover, the sound is something that gives a lot of originality and respect to the brand.
It cannot be compared to Victory Motorcycles, which produce decent engine noise but not as good as Harley-Davidson. Although the sound of Victory Motorcycles is good, it cannot be compared to Harley-Davidson, which has significantly better and more original noise.
4. The iconic status of the company
Harley-Davidson is considered to be a more iconic name in the market for over a century. Even though Victory Motorcycles existed for just two decades, it managed to become quite a reputed name. However, it was still not on the same level as Harley-Davidson. In fact, no matter where you go, you will find someone with a Harley-Davidson bike, and you will be honored.
Why should you go for a Victory Motorcycle over a Harley-Davidson Bike
Remember, this should only be the point of discussion if you are going for used bikes, as you are highly unlikely to find a new Victory motorcycle. You can still find a 5-year-old motorcycle that has low mileage and comes at a fair price.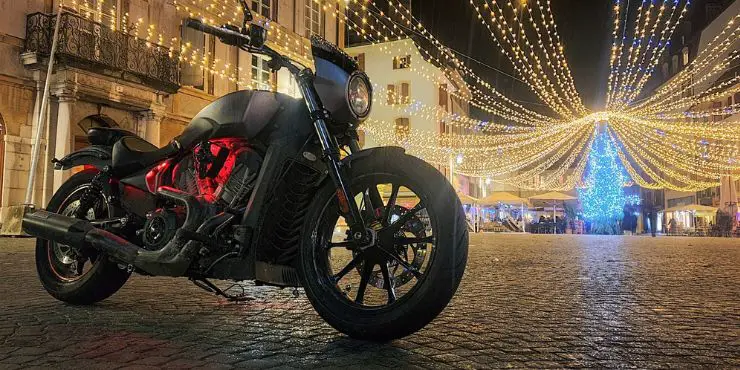 Victory Motorcycles knew from the start of its operations in the United States that Harley-Davidson would be its first and biggest competitor. This is why the company tried hard and made everything it possibly could to make motorcycles at lower prices. This can be a massive advantage when you are purchasing a Victory bike.
Here are a few reasons why going for a Victory bike would be better than a Harley-Davidson bike –
Victory bikes are quite cool in terms of design as even if you love Harley-Davidson designs, you will still like the look of almost all Victory models 
According to some specialists, the technologies used in Victory motorcycles are sometimes better and more advanced than in Harley-Davidson models 
The motorcycles are quite reliable and long-lasting, which means that you will find numerous perks in them after buying 
Victory bikes are significantly cheaper than Harley-Davidson bikes, and they aren't as wanted on the used motorcycle market as its rival
A lot of Victory bikes are in great condition as often people buy them as starter bikes to enter some clubs 
It's quite tricky to explain the reason for this, but Victory Motorcycles often have lower mileage on the clock than the same-age Harley-Davidson bikes. Likely, Harley-Davidson bikes were bought by people who knew what they wanted. Moreover, these people have squeezed every bit of life from their motorcycles before selling them. Victory bikes, on the other hand, were purchased more by people who love biking and ride their bikes 1000 miles per year or even less.
Why should you go for a Harley-Davidson Bike over Victory Motorcycles
While many would argue that Harley-Davidson bikes are significantly better than its competitor, there aren't a lot of counterarguments for that. Thousands of Harley-Davidson bikes are seen on the road every day. This iconic brand is known for manufacturing bikes that have decades of longevity, powerful engines, and a lot more. Not to mention, the brand has a loyal fanbase thanks to over a century of amazing motorcycles.
Here are some of the obvious advantages of choosing Harley-Davidson bikes over Victory Motorcycles – 
The bikes have well-tested technologies that are both durable and reliable, which means you'll be able to ride these bikes for decades
Most of the parts are easily available, and you can find both new and used parts depending on your budget
The brand offers amazing rust protection as the bikes are known for rustproof material that helps keep your bike running for long
You will get the iconic engine sound, and there aren't many brands that can produce a sound as cool as Harley-Davidson
Get incomparable ride quality with these bikes as every little thing and every little detail is well-thought-out and will mirror the high quality of the bike 
The bikes have extremely powerful engines as they're the best motorcycles in the world according to experts 
However, you should also remember that Harley-Davidson isn't the best brand in the world in every category, as the brand doesn't make all types of bikes. However, if you compare Harley-Davidson modes with Victory Motorcycles, the choice might seem pretty obvious.
How does Victory Motorcycles vs. Harley-Davidson Fare in terms of Price
Unfortunately, there is no way to compare the prices of new motorcycles, as Victory doesn't make new bikes anymore. However, in 2017, both of the brands were roughly selling at similar prices. Victory Motorcycles started at $13,000 while you could purchase a Harley-Davidson bike for less than $10,000. However, the classes of motorcycles were very different.
It can be assumed that a Harley-Davidson was around $2000 more expensive than a Victory motorcycle of the same type.  Victory bikes have been losing their value quicker. Today, the price difference would be more significant. Moreover, the Victory bikes might also come in better condition, but it depends on individual models, and you need to check the bike before purchasing.
The price of maintenance and servicing will be higher in Victory, as getting OEM parts will not be easy. The manufacturer seized production and almost stopped producing parts of older motorcycles. 
Reliability and Mileage Comparison between Victory and Harley-Davidson
According to many bikers, Victory Motorcycles seem to be slightly more reliable than Harley-Davidson bikes. Although this is an arguable point. Both brands offer wonderful motorcycles with amazing longevity. You will be able to ride your motorcycle for at least 70,000 to 100,000 miles with no major issues.
Given an average bike, the owner rides almost 4,000 miles every year, which is enough to give 25 years under regular maintenance. But there are some factors that must be considered –
Both brands have great engines, although many believe that Harley-Davidson engines are powerful, but they aren't as reliable as Victory ones
Harley-Davidson bikes are better protected from rust and their frames live longer
Good maintenance is possible with Harley-Davidson bikes, but Victory bikes can be hard to maintain as purchasing replacement parts could be an issue
New Harley-Davidson bikes are reliable and have a warranty, whereas it is highly unlikely to buy a new Victory bike 
If the price is important to you, and you do not have a massive budget, there is nothing wrong with going for a Victory motorcycle. But if you want the latest models with the latest technology and don't mind paying extra, go for Harley. However, remember to test drive the bike before making the purchase.
FAQs
Which brand offers better service, Harley-Davidson or Victory?
Harley-Davidson provides better service than Victory Motorcycles, as the former is the only active brand left. The latter shut down in 2017, and it is quite tough to get parts and servicing done. However, Victory announced that it would be offering replacement parts and refunds for the next 10 years.
Which brand offers better bikes, Victory or Harley-Davidson?
Harley-Davidson and Victory Motorcycles are two brands known for making wonderful bikes. Their bikes are almost alike in terms of design, and they aren't that different in terms of performance. However, you won't be able to get any new bikes from Victory as the company seized production in 2017 while Harley is still going strong.
Is Victory owned by Indian?
No, Victory was owned by Polaris, which incidentally also owns Indian. This should explain why there are so many similarities between the two brands.
Is Victory still manufacturing parts?
Even though Victory motorcycles aren't being produced anymore, Victory motorcycles are still quite common on the road and their fan-following is strong. Further, if you search enough, you can still find parts for your Victory bike. There are many aftermarket brands too that offer a selection of motorcycle accessories that you can use for your Victory bikes.