Are you a biker looking to purchase a new bike but are confused between Harley-Davidson and Ducati? If so, then you are certainly in the right place, as you'll find out which brand is better.
Harley-Davidson vs. Ducati is a common conundrum that bikers have when they are in the market for a new bike. But the truth is, both are very different brands, and it'll ultimately depend on your choice. Comparing Harley-Davidson to Ducati is like comparing a rich, blueberry cheesecake to a juicy, rare ribeye. Some bikers might have craving for Harley-Davidson, while others might have cravings for Ducati. Based on quality and performance, you simply cannot go wrong with either Harley-Davidson or Ducati.
In this article, you will get to know more about the Harley-Davidson vs. Ducati overview, the history of Harley-Davidson, the history of Ducati, the bikes Harley-Davidson and Ducati offer, and a lot more. Stick around to get all the answers that you are looking for.
Harley-Davidson vs. Ducati- Overview
Time and time again, the best motorcycle brands have proven why they are considered to be the best brands. Harley-Davidson and Ducati are definitely two of the best motorcycle brands, and their histories go back to the first half of the 20th century.
Harley-Davidson's origins span back to 1903 when William S. Harley partnered up with the Davidson brothers and built their first motorized bicycle in Milwaukee. The brand would go on to supply the Allies with motorcycles in World War I and World War II. Incredibly, it was also one of the two American motorcycle brands to survive the Great Depression.
Ducati is entwined in the same history. Ducati is a brand that rose from the ashes of Europe to get Italy on the road after World War II. In the late 40s and 50s, the company saw its beginnings with the Ducati Cucciolo, a micro-engine that was mounted onto bicycles. 
However, comparing Harley-Davidson to Ducati is like comparing a rich, blueberry cheesecake to a juicy, rare ribeye. Some bikers might have craving for Harley-Davidson, while others might have cravings for Ducati.
So, there is one brand from Italy and the other from America. Ultimately, it will be your choice regarding the style and type of bike you want to show off while you're speeding down the streets.
Ducati is all about passion. The brand has bikes that wouldn't feel out of place at beauty pageants, and they'll allow you to make your mark on the road. For instance, the Fiery Ducati red is a staple of the brand that hearkens back to the brand's phoenix-like rise.
Harley-Davidson is an authentic American brand that calls you to highways and open country roads with its tourer and cruiser bikes.
The History of Harley-Davidson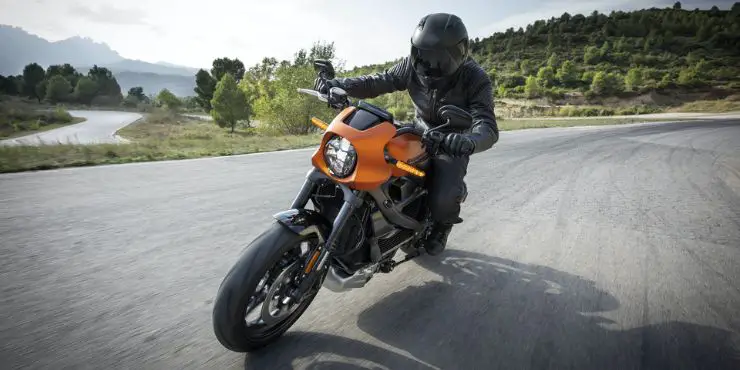 Harley-Davidson is one of the oldest motorcycle brands, as its roots can be traced back to 1901. The brand was started by two Milwaukee bikes, who came out with their first motorized bicycle in a wooden shed in Milwaukee. The two boys, William S. Harley and Arthur Davidson, were only 21 and 20 years old respectively when they set out to create history.
Two more Davidson brothers, William Davidson and Walter Davidson, joined the team, and the company was incorporated in 1907. By the time the early 1920s came around, the brand had successfully become the largest producer of motorcycles. By the 20s, the company already had more than 2,000 dealers operating in 67 countries. Soon after that, the company released its famous 74 cubic-inch V-Twin engine. This engine essentially established a layout that can be compared to the bikes that remain in production even until now.
Through the following decades, Harley-Davidson enjoyed incredible success. The brand continued to release new and exciting bikes with improved features and the latest technologies of that time. More than a century later, Harley-Davidson is now the longest-running motorcycle brand in the United States. Harley continues to produce the Big V-Twin models, which have become the signature of the company. However, the technology and bikes have evolved as the company has moved away from its traditional roots and also included Electric bikes, touring bikes, Pan Americans, and other bikes in its catalog.
The History of Ducati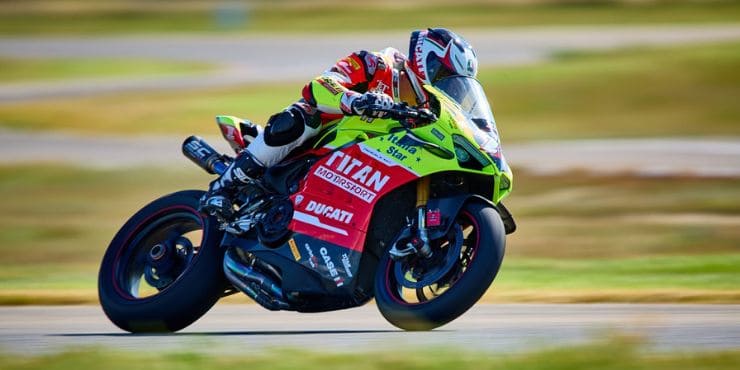 Ducati Motorcycles has a long legacy that goes all the way back almost a century to the company's founding in 1926. From the brand's early beginnings as a manufacturer of radio and electronic equipment to its current status as a subsidiary of the German Volkswagen Group, Ducati has released a wide range of high-quality, powerful motorcycles with modern technology and innovative designs.
Societa Scientifica Radio Brevetti Ducati or better known as Ducati was founded by three brothers – Adriano, Bruno, and Marcello Ducati in Bologna, Italy alongside their father Antonio Ducati. The company started as a manufacturer of radio components as Adriano was experimenting with burgeoning radio technology. The Ducatis were quite successful throughout the 30s in this field, but World War II ended up halting production. In 1943, the Germans occupied the Ducati factory. The brothers hid many of their machines, but even that was to little avail as Allied bombings destroyed their Borgo Panigale plant in October of 1944.
This event forced them to rethink their strategy while beset by financial problems after the war and loss of income, which resulted in their company getting taken over by the Italian government. After getting gifted twelve trucks from the Allies bestowed upon them by Bologna mayor Guiseppe Dozza, the Ducati brothers decided to diversify their product line as the radio and electronic parts they produced before were far too complex.
The company then started making four-stroke engines, and then they saw the production of their first bike in 1945. The bike designed by Aldo Farinelli was called the Cucciolo, and it ended up being a true innovation. Farinelli mounted a powerful propulsion motor on a bicycle, but SIATA, the company that he worked with, couldn't handle the demand for the bike.
Ducati stepped in as the new manufacturer of the Cucciolo, which became pretty successful upon its release in 1946. In July 1949, Ducati manufactured the first complete bike, the Ducati 60. These successes helped cement Ducati as a credible motorcycle manufacturer, and the motorcycle division split off in 1954 and got became known as Ducati Meccanica SpA. The brothers owned the company until 1948, but hardships forced them to cede their company to the Italian government, after which the ownership of the company changed hands several times.
Ducati is a brand that has experienced numerous milestones throughout its long history, from the development of Sports motorcycles developed in the 50s to the incredible success of the Monster Dark model in the 90s and more. Between the years 1969 and 1973, the Ducati factory in Bologna (which was rebuilt after the war) helped expand with a new production facility.
The Ducati Museum got completed in 1998 in Bologna to showcase the rich history of the company, from its humble beginnings as a radio and electronics producer to a powerhouse in the motorcycle industry over the course of the 20th century. This museum is the second most visited museum in Bologna, with more than 40,000 Ducati fans visiting it each year. The company currently employs more than 1,500 people and has produced thousands of bikes over its long history.
Harley-Davidson vs. Ducati – Different Motorcycle Options
Enough about the rich history of the two motorcycle powerhouses, time to know about the different categories of motorcycles that these brands offer today. Ducati and Harley-Davidson offer a wide selection of motorcycles that bikers of different experience levels and sizes can go for.
Harley-Davidson offers a vast lineup with the above types of bikes as well as many others. The popular model families include Road Glide (Touring), Iron (Street), LiveWire (Electric), and Pan America (Adventure Touring) bikes.
Meanwhile, Ducati offers a wide range of motorcycles, but the Italian marque still remains a premium, performance-oriented brand with most bikes geared towards avid enthusiasts. Some of the best Ducati bikes available in the market include the Superleggera V4, Ducati Panigale V4 R, Ducati Panigale V4/V4 S/V4 SP2, Ducati Hypermotard, Ducati Streetfighter, and the cruiser Ducati Diavel 1260.
Ducati names its motorcycles with names that can have near-literal Italian to English translations or pay home to the historical upbringing of the brand. For instance, Ducati's Panigale Sportbike family is a tribute to the original manufacturing town of Borgo Panigale in Bologna, Italy, where the company started production. The numbers following the names indicate the general engine displacement. Essentially, the numbers will denote the power and size of the bike. The larger the number, the heavier and more powerful will be the bike. The names or letters usually donate the bike's focus on a particular type of riding.
Decades ago, there might have been a more pronounced difference in the types of bikes the two brands put forward. A Harley-Davidson bike was a touring master specializing in long distances on highways and open roads. Meanwhile, Ducati was a little commuter bike. These days, the two brands have adapted perfectly to the global stage. With varied and vast lineups, the two brands offer something for every kind of rider under the sun. 
Ducati sells more born-and-bred sports motorcycle. If you're looking to drive fast and put your performance chops to the test, the Ducati SuperSport would be a wonderful choice. Harley-Davidson, on the other hand, has a legacy defined by touring bikes and cruisers. Bikers can go for models like the Road King, Pan America, and Road Glide.
Harley-Davidson vs. Ducati – The Reliability Factor
Harley-Davidson and Ducati are both unique and special motorcycle brands. Both of these brands come with tons of exciting motorcycles that are capable of lasting for decades.
In general, Harley-Davidson bikes are not only powerful and super luxurious, but they are pretty reliable as well. These bikes feel a bit raw, but it is because of the powerful engine. While the latest models might be somewhat cushier, especially when compared to the older models, Harley-Davidson bikes are known for being loud and vibrating a lot. Many engines come solid-mounted and even the ones that aren't, they also vibrate a fair bit.
Many of Harley-Davidson's trademark V-Twin engines aren't that balanced motors, so vibration is a big part of their character. This can bother some bikers, while others truly love this feature. Harley-Davidson has essentially built the equivalent of muscle bars but with two big wheels. These bikes feature big, slow-revving engines that can churn out a huge amount of low-end torque with not as much high-end power. Further, these bikes are not only powerful but also last for years, which only adds to the charm of Harley-Davidson.
Ducati, on the other hand, manufactures handsome and thrilling sportbikes. The tradeoff is that the brand doesn't have a stellar reputation for reliability. This impression has been backed up by studies from Consumer Reports, which show that Ducati owners are a lot more likely to report problems than other brands.
Newer Ducati bikes are likely going to be more reliable than older Ducati bikes. Certain Ducati bikes might be more reliable than other models, too. The cost of ownership when owning a Ducati might be higher than other bikes. As with purchasing a Ferrari or Lamborghini, many owners could accept that just for the excitement of owning one.
FAQs
Why do people prefer Harley-Davidson bikes?
Harley-Davidson bikes are built to last long. With their durable assembly complemented perfectly by their revolutionary engines, these motorcycles are incredibly durable. Most of the parts are easily replaceable, which means that you'll be able to purchase new parts if the old ones become worn out or damaged, instead of having to buy an entirely new bike.
What makes Ducati bikes so special?
Ducati motorcycles are quite unique. The Desmodromic valve control system, the L-twin engine, the steel tubular Trellis frame, and the unmistakable sound of the power unit are some of the distinguishable features that make Ducati bikes so special.
Are Ducati bikes great for beginners?
Ducati is a wonderful option that beginner bikers should consider. Ducati Monster 797, in particular, is an extremely fun ride for beginners, and it is easy to handle.
Are Harley-Davidson bikes high maintenance?
Yes, Harley-Davidson bikes cost a fair bit when it comes to maintenance. If you own a Harley-Davidson biker, you can expect a bill of around $400 for the scheduled 5,000-mile service visit, depending on the services that have to be done. If you put around 20,000 miles on your bike each year, you can expect to spend almost $1,600 annually for regularly scheduled maintenance.