Do you own a Harley-Davidson bike and feel fascinated over who is actually the CEO of the brand that leads the brand to great heights? If so, then you're definitely in the right place.
The CEO of Harley-Davidson is Jochen Zeitz, and he has been a board member since 2007 and played a key role in establishing the brand for the last 15 years. Widely considered a turnaround specialist, Zeitz brought PUMA, a sports apparel brand, back from near death before he joined Harley-Davidson in 2007. 
In this article, you'll get to know all about Harley-Davidson bikes, who is the CEO of Harley-Davidson, how the new CEO will take the brand into a new era, and reasons why you should consider buying a Harley-Davidson bike among others. Stick around to know the answers that you're looking for.
Who is the CEO of Harley-Davidson?
Jochen Zeitz is the CEO and President of Harley-Davidson, Inc. while he's also the Chairman of the Board of Directors. He has been serving as a board member since 2007 and established Harley-Davidson's Brand and Sustainability Committee.
Previously, Jochen Zeitz served as the CEO and Chairman of the sporting goods brand PUMA from 1993 to 2011. Moreover, he was PUMA's CFO from 1993 to 2005. He oversaw a transformation of PUMA. The brand went from near bankruptcy into being one of the top three sporting goods brands in the world under his 18-year leadership. After PUMA's acquisition by Kering, a luxury goods brand, Zeitz also served as a director at Kering between 2012 and 2016. He was even a member of Kering's executive committee and the CEO of its Sport and Lifestyle division between 2010 and 2012.
After studying in the United States and Europe, Jochen Zeitz graduated from the European Business School with a degree in Business International Marketing, and Finance. Zeitz even served as a board member of The B Team, which he co-founded with Sir Richard Branson, KWS, and the Cranemere Group. Moreover, he's the co-founder of Zeitz MOCAA, the founder of the ZEITZ Foundation, the Segera Conservancy & Retreat, and The Long Run.
Jochen Zeitz, determined to lead Harley-Davidson into a new, prosperous era
Between bleak future prospects, sagging sales, sinking stock prices, and the COVID pandemic, the previous CEO of Harley-Davidson suddenly departed. With things not looking very bright, it's hard to imagine a worse time to start life as the new CEO. However, not only did Jochen Zeitz bravely assume the role of the new CEO, but he is also well on his way to leading the brand to a new, prosperous era. Longtime board member and former CEO Jochen Zeitz has become the new CEO of the iconic American motorcycle brand.
Initially, Zeitz filled in as the interim CEO once Matt Levatich suddenly left the Motor company in 2020. Levatich was struggling as pressure built over continue sagging sales, pressure from investors, and slumping stock prices. But now, Zeitz has become the new CEO, and he has a monumental task in hand, but he comes with a reputation. This isn't exactly new grounds for the German-born businessman, as he has a proven track record.
In fact, despite all the challenges, Zeitz can be just the right guy for the job at such testing times. Considered to be a turnaround specialist, Zeitz brought the sports apparel brand Puma back from near death before he joined Harley-Davidson in 2007. He has also won several awards for entrepreneurship business practices and sustainability efforts in the corporate setting. In the years to come, Jochen Zeitz will need some exceptional inspiration to turn around the fate of Harley-Davidson. The brand was already battling on multiple fronts before the COVID-19 outbreak brought the world and businesses to a halt. Coronavirus might have been one of the problems Zeitz had to deal with, but it's just scratching the surface.
Outgoing CEO Levatich tried reversing Harley-Davidson's slow skid with his "More Roads to Harley-Davidson" approach. This approach included the shocking development and production of the LiveWire bike. It was the first mass-market electric motorcycle by the iconic bike maker. However, at slightly under $30,000, this wasn't exactly a bike that topped everyone's wish list. Levatich even oversaw the implementation of the affordable Street lineup of lightweight, less intimidating bikes. This lineup wasn't just available in the USA, but it also became a large part of Harley-Davidson's international market push. Lately, this was the only bright spot for the company. Under Zeitz, Harley-Davidson is backing away from the More Roads approach and pursuing the strategy known as "The Rewire".
What might turn things around for Harley-Davidson?
Re-brand the Harley-Davidson electric bikes
Most Harley-Davidson faithful and hardcore fans love the brand's tradition of large, powerful, and noisy bikes. They aren't huge fans of the quiet and more sport-riding-focused LiveWire lineup. However, the LiveWire lineup is a worthy bike from a technical measure. Electric bikes are part of the world's non-fossil-fueled future, for sure. However, Harley-Davidson isn't really Honda and there aren't many LiveWire bikes that you'll find on the road. Despite there being electric Zero models and electric bikes all over the world, the LiveWire doesn't get the same love.
Under the previous regime, Harley-Davidson stated that more electric models will be forthcoming in the coming years, including bicycles. Zeitz has stated that the brand will continue developing electric bikes under different circumstances. Adding in separation from the legacy ICE machines could allow the brand more room to market the bikes differently to non-traditional buyers.
Diversify things as transportation demands change
The Revolution Max platform will be the start of the Rewire approach.  An interesting addition could be introducing scooters. It would be interesting if Harley-Davidson introduced some funky retro-cool urban scooters, including electric versions. It could be a separate sub-brand under Harley-Davidson's umbrella. Electric scooters are very approachable for new riders, while also being inexpensive to manufacture. Moreover, scooter riders are very brand loyal. If Harley-Davidson can hook into the vibe, it'll be extremely profitable for the brand under the leadership of Jochen Zeitz. Electric bicycles are a hot topic in the industry today. While Harley-Davidson has shown some tasty prototypes, so far, the brand is only selling the Strider-type electric kiddie bikes.
Expand the Harley-Davidson Softail standard approach
The Softail Standard is the most intriguing bike that Harley-Davidson has released lately. Harley-Davidson bikes have always been a fertile canvas for bikers and customizers. No models in recent memory can make that claim than the old Sportster and Dyna bikes. Now, another name has popped up in that category, and it's the new Harley-Davidson Softail Standard. The basic Standard bike is outstanding as is. It looks incredibly cool, and the 107-cubic inch engine is a step from the Iron/Sportsters. Meanwhile, it also has a price tag that you can afford customizations and upgrades.
The approach to offer a basic canvas alongside affordable, thoughtful, and dealer-installed trim packages can be a great way of attracting new customers. It'll be a wonderful way of getting bikers to think of what their bike could look like. Moreover, with the base bike simple and affordable, the bikers can then get the desired paint job and customizations. While this isn't a new idea, the way it's presented for the Softail Standard is much more compelling than merely saying that here's your bike and thousands of options. It can often lead to the biker feeling overwhelmed and disinterested.
Anyone looking to buy a Harley-Davidson bike typically knows the huge spread of options at their disposal. However, by offering the four trims with the Softail Standard and initially limiting choices, it seems to be a more rewarding, efficient, and enabling prospect. If it worked on the Softail Standard, it can certainly work for other models. The user can get the base bike, simplified option packages, and individual accessories if needed. The brand could make the trims presentation simple for the bikers while also giving the option to tweak and change things at a granular level.
Keep the loyalists happy
At PUMA, Zeitz managed to turn the company around by focusing entirely on the brand's core strengths. The brand focused on good shoes, stylish branded apparel, and successful marketing. At Harley-Davidson, the key demo belongs to those who buy the big bikes, referred to as "big inch" bikes due to their large engine displacement. These can also be called the "bread and butter bikes" as they're highly profitable. However, the market for these bikes is slowly shrinking as older bikers stop riding and buying. At the same time, fewer youngsters are entering the market. When they do, they're having less-stable incomes, more options that cost less and offer better performance for similar prices.
Purchasing a Harley-Davidson bike is about making a commitment beyond money. It's also viewed as an entrance to a new lifestyle. It's an emotional expectation that most other brands don't require. Riding a Harley-Davidson has a certain cache, but some view it as baggage and want to get around on their motorcycles, sans the expected attitude, affiliation, or appearance. However, for those who have bought into the Harley lifestyle, the brand could be derelict to abandon the loyalists. The brand knows that this move would be detrimental to what Zeitz achieves to do in the short-term and long-term future. This is why the company has to continue making its big bikes the focus of the company. It should be the focal point around which the brand makes other strategies. Even if you're looking to buy a Harley-Davidson scooter, the prospect of the Harley-Davidson Road Glide should always be there.
Why purchasing a Harley-Davidson is always a smart investment?
Harley-Davidson has long been touted as one of the most iconic and top motorcycle brands. Despite the setbacks that the brand has been facing lately, the allure of Harley-Davidson bikes hasn't dwindled. The future looks brighter than before, which is why buying a Harley-Davidson bike would be a smart investment. Here are some of the reasons why you should purchase a Harley-Davidson bike.
1. Different styles and sizes
Harley-Davidson is an extremely versatile brand that offers far more than just one type of bike. If you want a basic cruiser to hit the urban scene, you can go for the Street motorcycles. If you're looking for a comfortable option with the comforts to keep you feeling good during long trips, the Touring bikes will be the perfect option. Lastly, for people looking for extra stability for their ride, the Trike models are the best option for you.
Additionally, Harley-Davidson is popular for its heavyweight motorcycles. While this might scare beginners, heavyweight bikes are a fantastic option for any motorcycle enthusiast. Riding a heavy bike will ensure that you'll be able to get added stability, especially when rounding corners.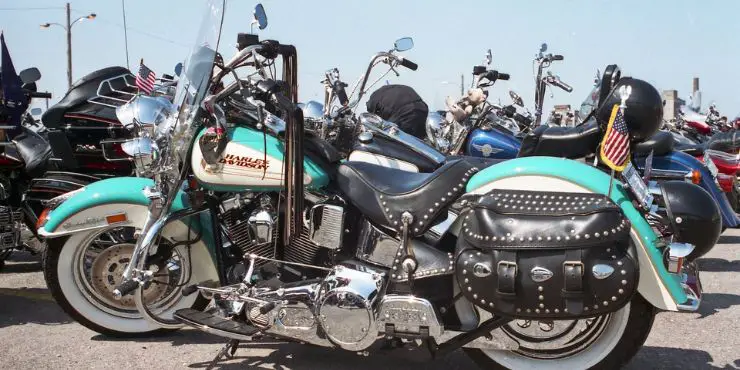 2. Dependable performance
If you're going to invest in a bike, you'll not only want to consider the looks, but you should also consider the engine specifications. After all, you'll be spending big money, and having a good-looking bike with an unreliable engine wouldn't really help.
Luckily for you, Harley-Davidson will take care of that. Alongside having many dependable engines, their engine services are just as impressive. If after years of running your bike, you're noticing that the engine is starting to lose performance, you can easily ship it to one of their headquarters. The brand will be more than happy to rebuild the engine to regain performance. 
Once the engine is rebuilt, you'll be able to get it delivered straight to your doorstep. Such perks make Harley-Davidson one of the most appealing brands with some of the finest customer-friendly services available.
3. Harley-Davidson bikes seem to last forever
The bikes don't last forever in the literal sense, but you get the point. Harley-Davidson bikes can go on and on for decades if you maintain them properly. When it comes to buying a bike, there's no point in replacing them every few months or years. As a buyer, you're looking to buy from a brand that can promise and continue to deliver both longevity and performance.
Harley-Davidson bikes are built to last. With their durable assembly matched with revolutionary engines, these motorcycles are incredibly durable. Moreover, most of the parts are fairly easy to replace. You can always purchase new parts if they get damaged or worn out instead of getting the entire components replaced.
4. Country-wide customer support
Everyone has probably had that moment where they contact the dealer, and they don't get the needed customer support. Or they get an automated reply like "Sorry, the parts you need aren't available presently". With Harley-Davidson, you wouldn't have to worry about a lack of part production or unavailability. Moreover, customer support is also top-notch.  There are several Harley-Davidson service dealerships throughout the United States. There's absolutely no reason why any rider will be stuck without the parts they're looking for.
5. Easy to maintain
This shouldn't exactly come as a shock, but maintaining motorcycles is important for their longer lifespan. Letting go of your bike feels like you're selling your soul, and you'll do anything to get it working again.
With a Harley-Davidson bike, this weight of constant maintenance will be lifted. These bikes are very straightforward to maintain and keep in prime condition for a long time. If you've got the correct parts, tools, and a bit of time, you'll be good to go. With proper maintenance, you'll be able to keep your bike on the streets and not get stuck in the garage looking to figure out the issue.
6. Become a part of specific Harley-Davidson biker gangs
When you talk to a passionate Harley-Davidson biker, you'll find that most of them hang out with their fellow bikers. There are many biker gangs across the country where Harley enthusiasts get together and go on long rides. It happens thanks to the incredible community that has been built by Harley-Davidson riders through the decades.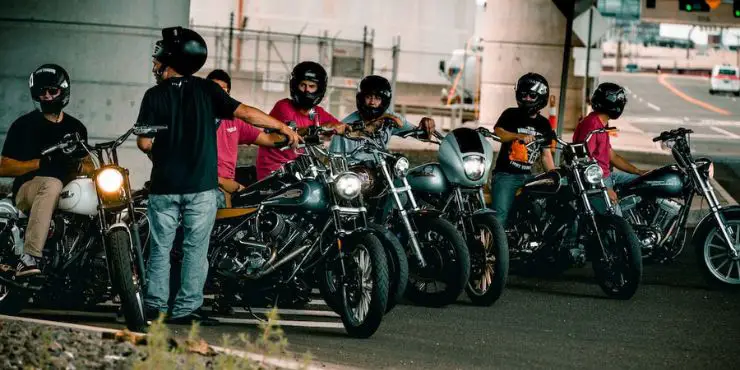 When you purchase a Harley-Davidson bike, you'll be invited to join the community of riders in the Harley Owners Group. You'll get to be a part of amazing events where bikers meet and speak with other bikers with similar interests. Moreover, you'll also get to access exclusive benefits while gaining close friendships along the way. There's no better way of enjoying your Harley-Davidson bikes than by riding them with a crew of fellow Harley-Davidson owners.
Conclusion
Thank you for reading. Hopefully, now you know a lot more about Harley-Davidson bikes, who is the CEO of Harley-Davidson, how the new CEO will take the brand into a new era, and reasons why you should consider buying a Harley-Davidson bike among others. The new CEO of Harley-Davidson, Inc. is Jochen Zeitz. Zeitz joined Harley-Davidson and has been a board member since 2007. Widely considered a turnaround specialist, Zeitz brought PUMA, a sports apparel brand, back from near death before he joined Harley-Davidson in 2007.