When you're riding your Harley-Davidson bike, do you ever wonder who makes these batteries? If so, then you're about to get your answers.
Harley-Davidson batteries are made by a variety of manufacturers. However, the primary manufacturer of Harley-Davidson batteries is Deka aka East Penn Manufacturing.
In this article, you will get to know who makes Harley-Davidson batteries, the manufacturers, the different types of batteries, and more. Continue reading to know more.
Who makes Harley-Davidson batteries?
Whenever someone hears the words Harley-Davidson bikes, the first thought is probably about the gorgeous designs, the powerful engines, or the magnificent sound. However, there is an underrated part that only the core bike enthusiasts think about – the batteries. Harley-Davidson batteries are pretty significant when it comes to the operation of these bikes. But who makes Harley-Davidson batteries?
The answer to that is East Penn Manufacturing or Deka. The brand is responsible for producing the Harley-Davidson batteries that are seen in most Harley-Davidson models. Lithium batteries are predominantly used as they offer more power and weigh less. The Harley-Davidson batteries will come in different options. The Lithium batteries used in Harley-Davidson bikes are rated 4Ah, 6Ah, and 8Ah. Despite having the same size, Harley-Davidson lithium batteries will come in different cell sizes. This helps differentiate the amp-hour rating and the cranking power. You can find that a standard Harley-Davidson comes with dimensions of 146 x 150 x 87 mm.
East Penn Manufacturing – About the manufacturer
East Penn Manufacturing is the name responsible for producing the Harley-Davidson batteries. East Penn Manufacturing or also known as Deka has the production and manufacturing rights for Harley-Davidson batteries. Previously, Yuasa owned the manufacturing rights to producing Harley-Davidson batteries. In the early 2000s, Deka aka East Penn Manufacturing took over the rights. 
A young air force veteran, Delight Jr. had big dreams as he established Deka in 1946 in a fairly small room. The company has since grown and turned into a major player in the automobile industry.
East Penn Manufacturing is known for having the lowest defect rates when it comes to battery production. This means that Harley-Davidson battery production is certainly in good hands. From procuring raw materials right down to the final product, the brand is elite in all aspects. Moreover, the brand has also earned ISO 9001 and ISO/TS 16949 accreditation, adding to the brand's reputation.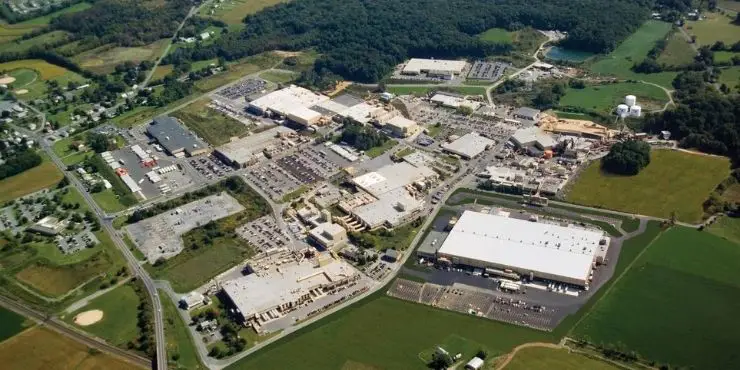 East Penn Manufacturing has a massive facility with the size of 3.5 million sq. ft. under the roof of a 520-acre property. The brand has created an exceptional job facility in Lehigh Valley Region to create world-class Harley-Davidson batteries. After decades of excellence, the brand has become one of the most trusted names in the market.
Who makes Harley-Davidson batteries – Alternative brands
Gs Yuasa
Established in 2004, Yuasa has become the leader in the production of lead-acid batteries for automobiles and bikes, including Harley-Davidson. Based in Japan, Gs Yuasa batteries are sold all over the world. They are often the go-to choice once the original batteries run out. You can go for the Yuasa YUAM72Z14 lead-acid battery for your Harley-Davidson battery once the original starts having issues.
ThrottleX
Despite only getting established a few years ago, ThrottleX has quickly made a name for itself for its high-quality batteries. The founders started the battery company in hopes of filling the gap in the motorcycle market. The brand focuses on tailoring its batteries to suit your budget and driving style. You can go for the ThrottleX AGM Power Sports Battery as it is an exceptional alternative.
Chrome Battery
For over 25 years, Chrome Battery has focused heavily on creating a high-quality user experience. The brand has constantly exceeded customer expectations with the amazing performance of the batteries. Located in Carmel, Indiana, the brand distributes its batteries for Harley-Davidson users in the United States, Guam, and Puerto Rico. As an alternative, Harley-Davidson users can always go for the iGel YTX12-BS Battery.
What type of batteries do Harley-Davidson bikes use?
Lithium-Ion battery
These are the more expensive type of batteries. They offer far better durability and more power, while also being rechargeable in some cases. This type of battery will give you more cranking power and amp-hour rating as compared to other types of batteries. If weight is of significance to you, then Lithium-ion batteries are perfect. Lithium-Ion batteries are significantly lighter than compared to other alternatives. In some models, using Lithium-ion batteries can make a difference of as much as 6-7lbs.
Lead-Acid battery
Lead-Acid batteries are the traditional type of batteries used in Harley-Davidson bikes. These are the standard batteries, and they'll require extra care. One of the reasons why they need extra care is that they aren't spill-proof. Moreover, they need regular maintenance and might need to be changed more often. When discharged, you'll need to refill the batteries frequently.
Absorbed Glass Mat battery
The other battery alternative used in Harley-Davidson bikes is an absorbed glass mat battery. The battery will be sealed to ensure that it is spill-proof and maintenance-free. The fluid will be far more stable, while it also offers better vibration resistance as compared to regular batteries. The fiberglass mates and its gel-like consistency will make these batteries vibration-resistant.
How good are Harley-Davidson batteries?
The batteries play a pivotal role when it comes to determining the performance of the Harley-Davidson bike. These gorgeous bikes must have a capable battery to ensure that it offers premium performance as expected. The brand also manufacturers some of the most reliable and high-quality parts, with the battery being one of them.
When a brand like Harley-Davidson has a name on something, you can be assured of its quality. The batteries used in Harley-Davidson motorcycles are of the most premium quality. The batteries offer exceptional performance and offer something unique, making them the best in the market. Apart from the incredible quality, the industry-leading customer service makes these batteries a trustworthy option.
Reliability
When you're having a high-quality battery in your Harley-Davidson bike, you can be assured that it'll perform better than expected. The reliability quotient is pretty high on these batteries. They'll ensure that your motorcycle starts when pressing the button after putting the key and offers the performance as expected.
Great power
Having a high-quality Harley-Davidson battery on your motorcycle will ensure that you have plenty of power at your disposal. The power won't just help you start and run the bike, but it'll also help with other accessories and technology.
Save money
A high-quality Harley-Davidson battery is capable of lasting for several years. Long-lasting batteries will save you a lot of money in the long run. You can save money as you won't have the need to replace the battery often. Moreover, it'll also protect the accessories in your bike from malfunctioning because of an improper power supply.
Key factors to consider when buying Harley-Davidson motorcycle batteries
Engine compatibility
The bigger and more powerful your Harley-Davidson engine, the bigger and more powerful the battery needs to be. The best batteries for Harley-Davidson touring bikes will need to be bigger. This will include the likes of Electra Glide, Road King, Road Glide, Street Glide, and Ultra Classic. The smaller bikes such as the Street 500 and Street 750 won't need as much starting power.
Voltage
You should look to have your replacement battery be a 12V battery. 12V is the standard voltage that should be used for full-sized Harley-Davidson bikes. The bikes that are on a smaller scale could get away by using a 6V battery. If you aren't able to get the required voltage, look at the current battery and use a similar one. By using a battery with incorrect voltage, you could cause the system to malfunction.
Date of expiry
Harley-Davidson batteries are great, but they come with a limited lifespan. They come with an expiration date, and you'll need to consider their expected life. If you notice that the drum kit sounds weird, the battery's expiration date might be nearing or be already expired. It would be a smart option to look for batteries that aren't older than 6 months.
Dimensions of the battery
It is important to consider a Harley-Davidson battery size chart, as bikes contain several mechanical elements in a small space. There is a specific space for the battery.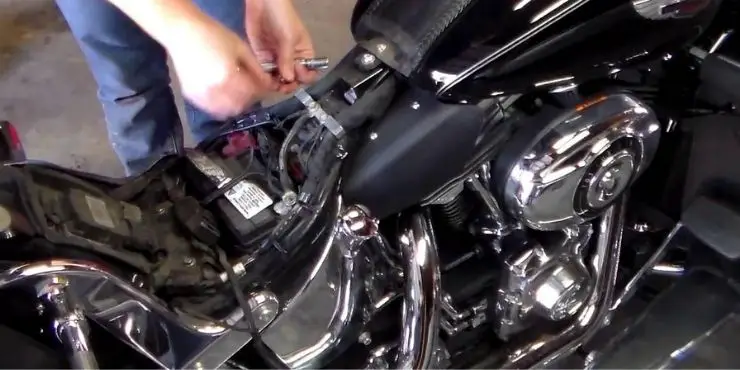 If you've found the battery with the right amount of power, it doesn't necessarily mean it'll fit the bike. You must know the dimensions of the battery compartment to ensure that the battery will fit perfectly.
Cold-cranking amps
Cold-cranking amps are the number of amps that your battery can deliver without creating issues if the temperature drops. What this is means is the amount of power that the battery can deliver once you've started the engine. If the battery isn't able to produce enough cold-cranking amps, then you won't be able to start your Harley-Davidson bike.
Durability and service life
You should consider what type of driving you'll need to do and the climate you're residing in. If you're living in a warmer climate or taking short trips, prefer looking for a battery with a longer lifespan. Small journeys will not give the alternator ample time to recharge your battery. High temperatures will discharge a battery considerably faster as compared to colder temperatures. You can also extend the lifespan of your Harley-Davidson battery by connecting it to a charger when not in use.
Price of the Harley-Davidson batteries
The budget of the Harley-Davidson battery will be crucial when you're looking to buy replacements. If you buy a battery in the budget section, it'll cost you under $100. These will help if you have a shortage of money. However, you should be extra careful before you buy a cheap battery. Purchasing from an unreliable brand could end up being a disastrous situation. If you're looking to buy high-quality OEM batteries, then you'll need to shell out between $150 and $300. Before you purchase a battery in this price range, remember to check the manufacturing date. Ensure that they're recent and offer the needed voltage. The brand value will be responsible for the high price.
Conclusion
Thank you for reading. Hopefully, now you know all about Harley-Davidson batteries and who makes Harley-Davidson batteries. East Penn Manufacturing or Deka has the production and manufacturing rights for Harley-Davidson batteries. However, there are a few alternatives that you can go for. You must ensure that the battery option you're going for is perfect for your bike. Choosing the wrong battery option do more harm to your bike than good.