Are you a Harley-Davidson biker looking to get the most powerful riding experience on the biggest motor that the brand makes, but you don't know which one is it? If yes, then this is the right place for you to be.
The biggest motor Harley-Davidson makes is the compelling Screamin' Eagle Milwaukee-Eight 131 Crate Engine. Designed for touring bikes, this 131 cubic-inch V-twin engine essentially turns cruisers into power cruisers. The 2.0-liter motor is undoubtedly the biggest and most powerful street-compliant engine that Harley has produced to date. It produces 131 ft-lb of maximum torque and 121HP at the rear wheel by combining the Milwaukee-Eight 114 engine's 4.5-inch stroke and new 4.31-inch bore cylinders with the addition of the Screamin' Eagle Street Cannon mufflers. 
In this article, you will get to know all about Harley-Davidson motors, what's the biggest motor Harley-Davidson makes, how does the most powerful Harley-Davidson engine perform, and more. Stick around to get all the answers that you are looking for.
What is the Biggest Motor Harley-Davidson Makes?
Since 1903, Harley-Davidson has been delivering resilient, classy, and powerful bikes for avid riders. Every year, the brand introduces new bikes and tries to outdo itself with superior models. A few years back, Harley-Davidson came out with its biggest motor to date as the company released the brand-new Screamin' Eagle Milwaukee-Eight 131 Crate Engine. This is the company's biggest ever hauler as it offers a massive displacement of 131 cubic-inch or 2,147cc, dethroning Indian Motorcycle's 111 Thunderstroke powerplant (1,811cc) to become the biggest and most powerful motor produced by a motorcycle production house.
The Screamin' Eagle 131 Crate Engine comes as a bolt-in replacement for 2017 and touring bikes running twin-cooled or oil-cooled Milwaukee Eights. This motor replaced the 114ci Milwaukee-Eight as the biggest Harley-Davidson motor. This Crate Engine comes configured with a 64 mm throttle body, 4.31-inch bore cylinders, and a high-lift camshaft for throttling away heavy tourers into a state of commanding bliss. Further, this motor carries over the 4.5-inch stroke from the predecessor. 
For competing with the splendid 108ci PowerPlus powerdrain of the Indian Challenger (122HP and 128 ft-lbs of torque), Harley-Davidson suggests tethering the Crate Engine with Screamin' Eagle Street Cannon mufflers. This would give a monstrous pull of 131 ft-lb of torque and 121HP.
All this power will be available courtesy of high-compression (10:7:1) forged pistons, 1 mm larger-diameter valves that optimize air/fuel flow, and velocity into the combustion chambers shaped especially for optimizing combustion efficiency, and the high-lift SE8-517 camshaft.
The black/glass black and black/chrome options are available to match the original motorcycle styling or a custom direction alongside a 131 Stage IV badging on the cylinder heads and timer cover. The oil-cooled version of the Screamin' Eagle Milwaukee-Eight 131 Crate Engine comes priced at $6,195 while the Twin-Cooled version can be swapped in for $6,395. These motors will come with a 12-month or 24-month factory-limited warranty. There are different versions of Screamin' Eagle Milwaukee-Eight 131 Crate Engine 
How Does the Screamin' Eagle Milwaukee-Eight 131 Crate Engine Perform
To be able to go to a Harley-Davidson dealership and ride out within hours with a 50-percent increase in HP is the dream of every Harley-Davidson biker. This is just what you can achieve with the new Screamin' Eagle Milwaukee-Eight 131 Crate Engine. If your dealer is up to it, you can easily turn your stock touring motorcycle into a hot-rod bagger after just a few hours at the shop.
However, there is a lot more to the new and powerful engine than just increased peak torque and horsepower. How and where does the power hit, how about the fuel management or the heat management? Here is a breakdown of how a Street Glide Special performs with the new Screamin' Eagle Milwaukee-Eight 131 Crate Engine.
New features on the Screamin' Eagle 131
The Harley-Davidson Street Glide Special comes at a price of $28,199 and is powered by the Milwaukee-Eight 114. The Screamin' Eagle 131 Crate Engine is very different from stock, than merely increased displacement compared to the Milwaukee-Eight 114. The Screamin' Eagle 131 has got the typical Stage IV upgrade from Harley-Davidson while also having a few bigger alterations such as –
1 mm larger intake and exhaust valves
Increased compression ratio with forged pistons
A higher lift for intake and exhaust lobes
A higher lift cam having a longer duration 
A larger 64 mm throttle body with the corresponding intake manifold
Steel-sleeve cylinders
A higher-capacity 5.5-gram-per-second fuel injectors 
While this bump in power comes largely from the increased displacement, the flat, wide torque curve, and how usable the power is comes as a result of the complete engine tune to take advantage of its extra cubic inches. It is a street-compliant engine swap, while the installed exhaust system is 49-state EPA compliant too.
Comparison between 114 and 131 engines
When comparing the 114-equipped Harley-Davidson motor to the Screamin' Eagle 131 Crate Engine, you will find differences in acceleration and brake testing. The 114 engine is given a classic Harley-Davidson shed roof torque curve, with the peak of 112 pound-feet being on the left-hand side of the page at 2,50 RPM. After this, it'll slope downward to 70-pound feet at 5,500. Usually, what the downslope means is that the smaller-diameter intake ports needed for tweaking the torque down to 2,500 aren't actually enough to supply the airflow that the engine would like at higher revs.
In comparison, the 131 engine isn't just larger in displacement, but it has also been re-cammed to provide a broad haystack torque curve, with a peak of 120 pound-feet and 1,700 revs higher, up at 4,200. This engine also has more breathing capacity at higher revs compared to the smaller ones, which is a result of both larger ports and a more aggressive cam.
The haystack torque curve will translate to a wide range of readily available power, which peaks at 130.67 pound-feet and is capable of putting more than 120 pound-feet of torque from 2,800 to 5,200 revs. Moreover, the horsepower production is linear as it climbs steadily from idle until it plateaus before the redline, peaking at 121.62 HP at 5,620 RPM. This is a major increase from the stock 114's 81 HP at 4,780 RPM.
The engine feels quite healthy on the low end, although 0-30 MPH times will feel almost identical to the stock bike. The quickest times on the 114 engine will come with the traction control disabled, as you'll be able to control the lower power and torque output better. To get the best times with the 131 engine, traction control will be necessary for moderating wheelspin on launch due to the remarkable increase in horsepower and torque. Moreover, power production will be shifted toward the midrange, so in a sense, the best gains will make themselves feel over the 40 MPH mark.
On the highway, the Harley-Davidson Street Glide will run at an indicated 80 mph at slightly under 3,000 RPM. What this means is that on the 114 engine, since its torque declines from the 2,520 RPM peak, it will already be on the downslope at highway speed. Meanwhile, on the 131 engine, torque continues climbing all the way to 4,260 RPM, which results in a much stronger top-gear roll-on performance.
Swapping the intake and exhaust will be a key part of the upgrade, as the 131 engine's larger valves and a more aggressive cam require more airflow to keep up. This will also result in a chest-shaking exhaust note. Not only is it louder, but it keeps the sort of rumble that you can feel in your bones. Each crack of the throttling will be intoxicating in the same way, crisp and clear. The sound is an integral part of the traditional Harley-Davidson appeal and with a big bore, cram, and new exhaust, it'll really make your motorcycle come alive. The crate engine alone will cost $6,195 with installation and auxiliary parts only adding to the price tag.
Many bikers might be wondering if there are any downsides to this engine.  There are some engines that might result in radiant engine heat going up and fuel economy going down. However, the 131 engine does incredibly well on both counts. Even when driving a Harley-Davidson powered by the Screamin' Eagle 131 motor, the engine heat will remain at acceptable levels and won't roast your legs even in heavy traffic. Meanwhile, fuel economy is slightly less, 36 MPG compared to 32.5 on the Screamin' Eagle 131, which given the tremendous performance increase, is a decent tradeoff. The Screamin' Eagle 131 motor will show massive gains over the 114 engine, jumping from 81.30 HP to 121.62 on a Harley-Davidson Dyno.
Price
The 131 Crate Engine comes priced at $6,195 in the oil-cooled configuration or $6,935 for Twin-Cooled models. Other associated costs like the fan-assisted oil cooler, the intake and exhaust systems, and other parts, as well as the estimated eight-hour install time, would put the on-the-road cost at around $10,000 depending on the labor rate of the dealer. The Screamin' Eagle Milwaukee Eight 131 Crate Engine is compatible with 2017 and later Touring models, as well as 2018 and later Softail models. If the work is done at a Harley-Davidson dealership, the engine will come with a 12-month warranty and won't impact the bike's factory warranty.
The riders in pursuit of power have spent a lot more money than the cost of the 131 engine without achieving the type of results that this powerful engine is capable of delivering. If you are after economic and long-mile touring prowess, you would be fine sticking with the 114 and a few basic upgrades. Sure, you would be paying the cost of a Sportster for the Screamin' Eagle 131 motor with the installation, but when it comes to real, to-the-wheel power gains, it would be hard to argue with a one-step program that guarantees unbelievable results.
How to Make the Harley Engine Last Long
There are specific measures that you can take to maintain your bike and make the engine last longer. Here are the tips that you need to follow – 
1. Regularly service your bike
You must service your Harley-Davidson bike according to the schedule outlined in your specific Harley-Davidson mode's owner manual.
2. Store your bike properly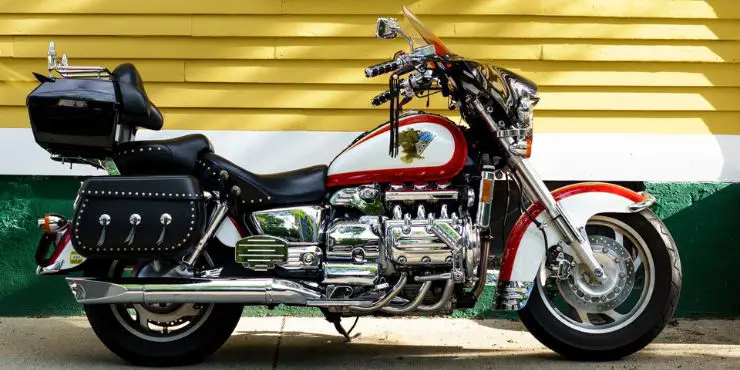 You need to store your bike properly, either covered or indoors, in a cool place and away from corrosive airborne chemicals.
3. Clean the air filter
In case the air filter in your bike is loose or damaged, you are essentially allowing dirt or grit to grind away in the engine. If it is unclear to the point of getting clogged, you are probably running the motor rich. You can avoid it b cleaning the air filter according to your Harley-Davidson bike's service manual.
4. Wash your bike regularly
You need to wash your Harley-Davidson twice a month to remove any dirt, grime, and dust. 
5. Break your Harley-Davidson in properly
The first 600 miles or so that you travel on your bike will be the most critical. This is why you need to ride your bike nice and smooth during the first 1000 miles or so to get a long life.
6. Ride your bike responsibly
You need to ride your Harley-Davidson bike responsibly, adhering to the appropriate RPMs for each gear specified in the owner's manual.
7. Change the oil and filter
You must change the oils and filter in your bike according to the service schedule mentioned in the owner's manual. Neglected oil and fluid changes can easily lead to deterioration, breakdowns, or even warranty denial.
8. Lubricate your bike
You need to lubricate your bike's steering head bearings, suspension linkage, swingarm, wheel bearings, controls, and more according to the service schedule.
9. Ride your bike often
A sitting Harley-Davidson bike is a sad sight. You must keep the fluids moving by riding your Harley-Davidson bike regularly and keeping the engine in proper condition.
FAQs
How many CCs is the Screamin' Eagle Milwaukee-Eight 131 Crate Engine?
The Harley-Davidson's latest release in the displacement wars takes place in the form of a 131 cubic-inch (2,147cc) crate motor. It is the biggest and most powerful motor produced by Harley-Davidson.
What is the fastest Harley-Davidson bike?
The FXDR 114 Harley-Davidson is the fastest Harley-Davidson bike, as the brand seems to be taking the hammer-down approach more seriously with the latest releases. This bike is capable of giving a top speed of 160 MPH, with a 0-60 in 2.5 seconds. This makes it the fastest Harley-Davidson bike around.
How much does a Screamin' Eagle Milwaukee-Eight 131 Crate Engine cost?
The Screamin' Eagle 131 Crate Engine is the biggest motor produced by Harley-Davidson, as it is capable of delivering 2,147cc. The engine comes at a price of $6,195 for oil-cooled versions and $6,395 for Twin-Cooled versions.
What are the different engine sizes for Harley-Davidson bikes?
The different engine sizes present in Harley-Davidson bikes are Twincam 88ci (1442cc) and 95ci (1556cc), Twincam 96ci (1584cc) and 103ci (1690cc), 2017 Milwaukee-Eight 107ci (1746cc), 114ci (1868cc), and 117ci (1923cc), and Milwaukee-Eight 131ci (2,147cc).