Are you a biker who loves the idea of riding a bike? Do you want to ride a Harley-Davidson bike but cannot afford it? If so, then renting it would be the perfect solution.
Where can you rent a Harley-Davidson bike is a common question that many Harley-Davidson bikers have if they want to rent a Harley. There are many motorcycle outlets that allow you to rent a Harley-Davidson bike on the basis of hours and days.
In fact, Harley-Davidson itself offers numerous rental programs. All you need to do is find a location on the rental locator and then click "book online" or search for locations in the USA directly on www.eaglerider.com. Whether you reside in the United States or abroad, you can easily rent a Harley-Davidson motorcycle.
In this article, you will get to know all about renting Harley-Davidson bikes, where can you rent a Harley-Davidson bike, rental options, how to rent, and more. Stick around to get all the answers that you are looking for.
Where Can You Rent a Harley-Davidson Bike?
Touring by Harley-Davidson bikes is addictive, and doing it on a rented Harley will make things even better and more cost-efficient. Doing ample research about the bike and rental programs will go a long way in properly renting a Harley. There are hundreds of convenient locations not just in the United States, but around the world that allow you to rent Harley-Davidson bikes. Not just that, you can also test ride the bike and make comparisons before renting them.
Traveling the open roads and wide-open highways with a big Harley-Davidson V-Twin between your knees definitely has a powerful and majestic feel to it. While this is only a fantasy for many, it can be a dream come true for many licensed riders thanks to the prospect of renting a Harley.
These days, there are multiple viable options that exist for Harley-Davidson rentals. From big rental companies to mom-and-pop operations that cater more to specific regions to the burgeoning rider-share companies, never have there been such amazing opportunities to see the country roads from the seat of a rented Harley-Davidson bike.
To rent a bike, all you have to do is find a location on the rental locator and then click "book online". Once you have inquired online, you will get a confirmation email. Outside the United States, you'll be contacted by the Authorized Rental Dealer that you selected, and you'll be able to discuss the rental requirements. When you're going to pick up the rental, make sure you are bringing your full driver's license with a valid motorcycle endorsement alongside your credit card.
Things To Keep In Mind When Renting a Harley
Renting a Harley-Davidson bike requires a lot more planning than just picking up a car or bicycle at the airport rental kiosk for a small trip. Here are some of the tips that you need to keep in mind when renting a Harley-Davidson bike – 
1. Decide on which category of bike you want to rent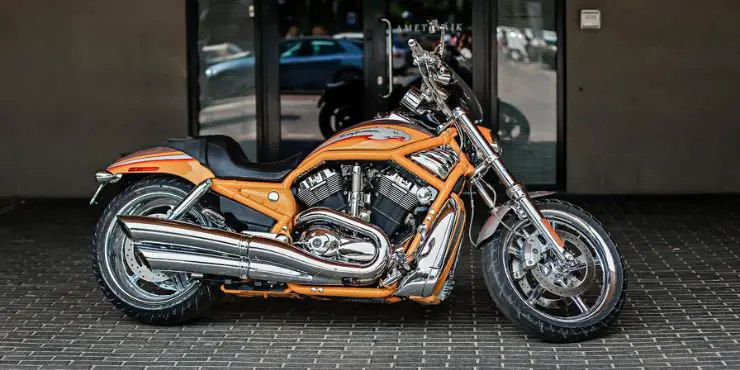 Maybe you like riding a Harley-Davidson Cruiser and wish to step up to a bagger or a full-dress tourer, or you might want to try a little more casual touring with a Road King or Heritage Classic. Rentals will allow you to expand the range of Harley-Davidson bikes that you can check off your list.
You should remember that you consider the type of bike and the number of miles you wish to cover when choosing the bike. While you can spend the entire day in the saddle of a Breakout, watching the mileposts go by, you can also spend a few days bombing around the beach town on Harleys. 
2. Research the bike that you want to rent
You can consider this to be the appetizer before the main course. You'll need to read reviews of the Harley that you want to rent. Remember to find out any strengths, weaknesses, and preferences before you rent a bike and go out on the road. You wouldn't want to tour the highways with lengthy distances between gas stations on a Harley with a low tank capacity. Similarly, you will want to study the weather protection that is offered by your chosen mount if you are riding at high altitudes or in heavy weather, which you will encounter in the Pacific Northwest.
If you are traveling on a touring bike for the first time, you should learn about the Boom! Audio System and the features that it offers travelers. You should decide whether to use your phone for music or bring an iPod.
3. Plan a "get to know your bike" day
When you're picking up the bike, make sure that you're allowing time for packing it and getting set for the ride. Will you be riding two-up with the saddlebags and truck stuffed? You must take time to bump up the preload. You shouldn't plan on huge mileage for the first day. Typically, unless you are lucky enough to own multiple bikes, there is typically an adjustment period with the new bike.
Further, the clutch engages at different points or the front brake might have more or less free play. If the motorcycle is bigger and heavier than what you are used to riding, you will be required to adapt your riding technique. The same will apply to ground clearance and the cornering ability of bikes. 
4. Always allow flexibility in your plans
Although planning for a trip is important and a huge part of anticipation for an upcoming adventure, you shouldn't create an itinerary that's so ambitious that it prevents you from properly enjoying and making memories along the way. Many road trips are improved by a chance encounter along the way, which can lead to a previously unknown "must-see" a few miles off of the intended route. Further, you must all for some time to enjoy the places that you want to visit by spending time off of your bike.
5. Consider the luggage capacity of your rental Harley
Most people end up overpacking for trips. So, you should try preparing for loading your Harley by separating your belonging into groups to put in each bag. If you are traveling alone, you will have the luxury of carrying a bit more stuff for yourself. However, for those who are traveling with others, assigning each person one saddlebag will be an equitable arrangement. For tours of more than a few days, you will find it easier to run a load or two of bags at a motel after a day's ride than trying to stuff more clothes into your saddlebags.
If you cannot whittle down the gear to a reasonable size before leaving the house, your job wouldn't get any easier when you are at a shop picking up your bike. For those who are returning the bike to the same place, you can leave the overflow behind. One-way riders will not have this luxury, so you should do the hard work of sorting the belongings before the trip.
Financial Factors To Consider When Renting a Harley-Davidson Bike
Motorcycle rental companies have long been increasing in popularity over the last decade or so. Even though Harley-Davidson has been in the motorcycle scene for a while, there have been a few other rental programs that have been launched in the United States recently. Although renting a Harley-Davidson bike might seem like a simple process, there are many things that you should consider when looking at the total cost. Here are some of the things that you must consider.
Daily cost of renting a Harley
All Harley-Davidson rental locations start with the base cost to rent a bike. For instance, to rent a Harley-Davidson Sportster, it might cost you $100 per day from one company while costing $89 per day from another. But is this the real rental price? The price will depend on a number of factors like –
The rental day
Different rental companies define a rental day differently. For some, a rental day might begin at 10:00 AM and end at 5:00 PM on the same day. Meanwhile, other companies consider a rental day to be 24 hours long. Make sure that you are aware of exactly how long the rental day is.
Operating hours
Make sure that, if you have chosen a rental option with a physical location, can you rent a bike on exactly the days that you want. For instance, some rentals aren't open on Sundays, so if you wish to rent from Saturday to Sunday, you will be required to extend the ride till Monday and pay for an extra day.
Multi-day discounts
Some rentals offer multi-day discounts, which is amazing. However, it is important that you should understand their discount plans before riding. For instance, a rental might show a price of $65 per day to rent a bike, but this rate is only valid for trips that are one week or longer. The rental price for the bike will jump to $90 per day when renting the bike for a single day.
Model guarantees
Have you ever been given any unexpected auto at your rental encounter? For instance, you reserved a Softail but were given a Road King instead. There are some motorcycle rental companies that do this too, unless you are willing to pay an extra fee to guarantee the ride of your dreams.
For instance, some brands charge an extra $90 to make sure you're riding exactly the bike that you requested. If you rent a bike from a rental in Los Angeles for $50 a day, you will have to pay an extra $90 to make sure that you're riding exactly that bike when you arrive. The $50 will become $140, which could be a bit steep for one day. Some people do not mind riding a different bike, but there are a few die-hard Harley-Davidson riders who declined this charge and were forced to ride different bikes. They were definitely unhappy.
Insurance
This can get a bit complicated as there are two elements when considering motorcycle insurance. First, there is damage done to the vehicle (referred to as collision) and second, there is damage done to others or their property (referred to as third-party liability). It can vary from company to company. Some companies separate these options out, while others only charge for liability and include damage in the base price.
Roadside assistance
What if your Harley-Davidson bike doesn't start? What if your bike runs out of gas or your bike end up getting a flat? What will you do in this situation? Many rental companies also offer Roadside Assistance as a convenient option to ensure that you stay safe, and the trip doesn't get ruined.
Tire protection
Check and see if you are protected in case you get a flat tire while traveling. Some companies will charge the rider, while others will include it in their insurance coverage. For instance, some companies include it in their premium insurance, offering up to $100 coverage. Meanwhile, others include it in their base insurance package, once a deductible between $500 and $2,000 has been paid. There is also an optional Tire Protection plan for a few dollars to cover all tire mishaps and replacements.
Taxes and other charges
There are also additional costs at checking that are included in the cost. Traditional rental operations also have taxes, environmental fees, and other surcharges, whereas online marketplaces charge for maintaining 24/7 customer service. Such costs are unavoidable, so make sure that you understand them.
Meanwhile, some companies have hidden costs that are not covered. For instance, there are drop-off fees, environmental charges, surge pricing, and minimum rental periods during such busy times. You must do ample research to understand the charges before you rent.
Mileage
Depending on the length of the trip, this can get quite expensive pretty quickly. Some companies offer unlimited mileage on your vacation. Meanwhile, others provide you with some free miles, with additional miles costing you more. For planned short trips, this might not matter, but any trip that is more than a few hundred miles a day could add up quickly. 
Referral programs
A few companies offer rental programs for first-time renters who were referred to them by a friend. Motorcycle rental referral programs can reduce rental costs significantly. More traditional rental companies that follow car rental-type models do not offer referral programs.
FAQs